Peralta pushes McGee's All-Star credentials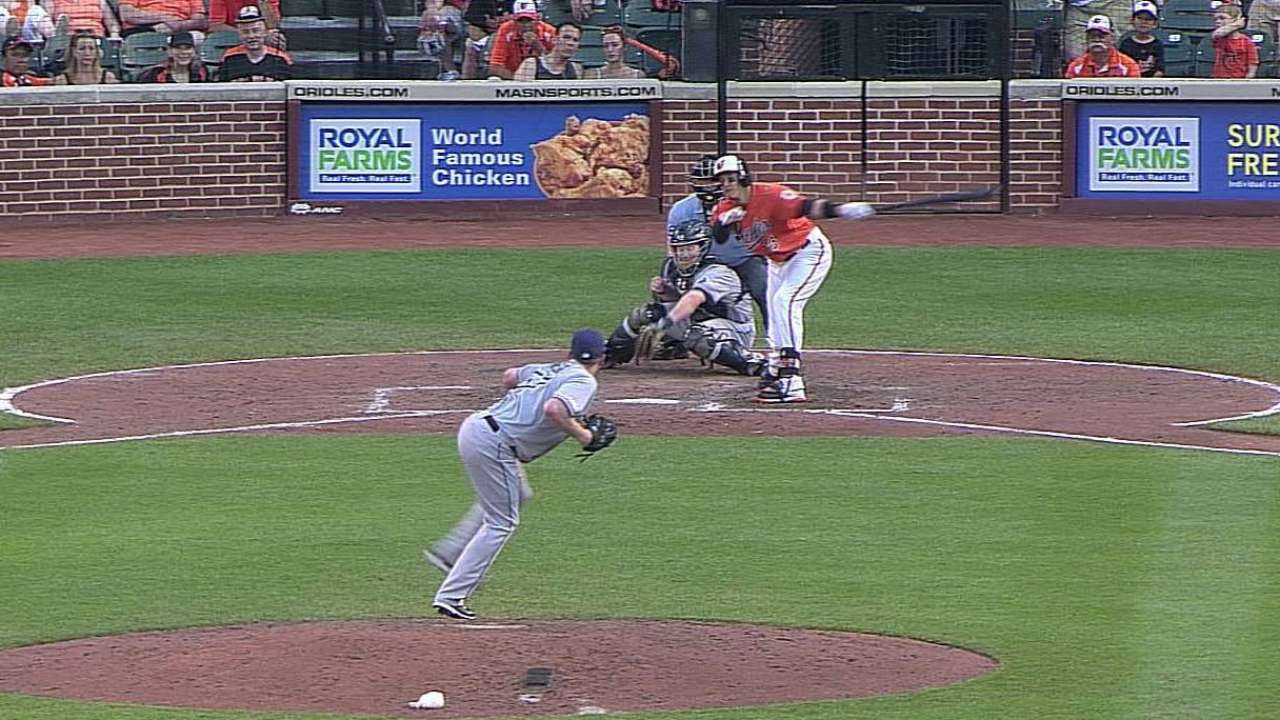 NEW YORK -- If you heard some chirping, it's Joel Peralta touting the merits of fellow Rays reliever Jake McGee for this year's American League All-Star team.
"They better get McGee on that team," Peralta said. "He deserves it more than anybody, probably in the league, the stuff that he's been doing. He deserves to be there, definitely."
With a scoreless inning in the Rays' 2-1 win over the Yankees on Tuesday night, McGee passed Boston's Koji Uehara to take over the ERA lead among AL relievers. His 1.21 ERA is also the second lowest among all Major League lefty relievers behind Pittsburgh's Tony Watson (0.96).
McGee has not allowed a run in his last 12 appearances (10 2/3 innings) and has not allowed a run in his last 24 appearances against AL opponents. During the Rays' recent 13-7 run, he has appeared in nine games and the Rays have won them all.
Peralta spoke about seeing McGee develop at the Major League level.
"I always said that experience is probably your best friend as a pitcher," Peralta said. "And he's got more experience now. He's not just throwing the ball by you up, he's also locating now. ... The more experience he gets he's only going to get better."
Bill Chastain is a reporter for MLB.com. This story was not subject to the approval of Major League Baseball or its clubs.