Rays keep close eye on World Cup in clubhouse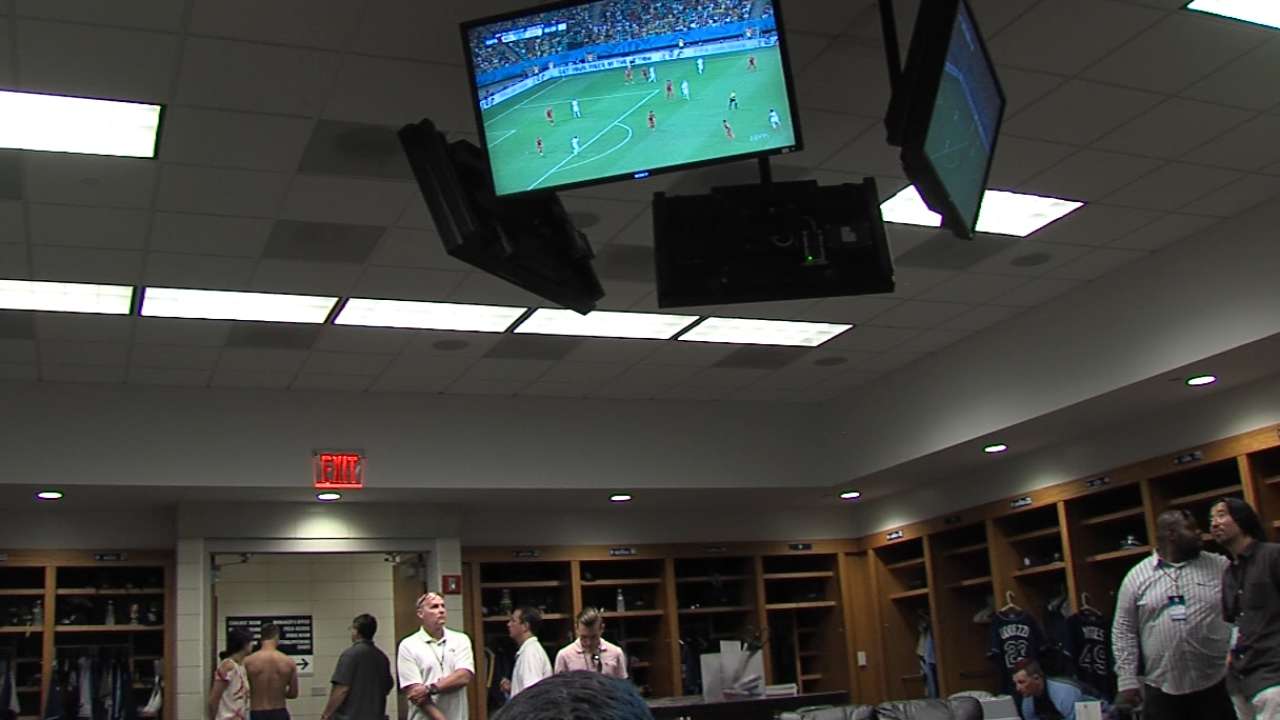 NEW YORK -- Rays players are caught up in World Cup action, particularly where the United States team was concerned.
Tuesday afternoon's United States-Belgium game was on in the Rays' clubhouse, and most of the players were in tune to the action. Belgium won the game, 2-1.
Bench coach Davey Martinez was caught up in the fever and managed to get rookies Cole Figueroa, Kirby Yates and Kevin Kiermaier to get more patriotic by having their hair painted red, white, and blue.
None of the three seemed to mind.
Yates noted that everybody in the clubhouse had been watching. When asked if the same thing would have been going on at Triple-A Durham, Yates replied: "I'm pretty sure if I was in the Minors, it would be the same. Obviously, it's the World Cup."
Rays manager Joe Maddon didn't seem as caught up in the buzz.
"From the perspective of pulling for the United States, I'm totally in," Maddon said. "I have noticed a buzz around the clubhouse.
"... I think that's wonderful. I'm so happy that people become soccer fans once every four years. ... Honestly, I understand from the patriotic, nationalistic perspective. But it always amuses me that everyone becomes interested once every four years."
Bill Chastain is a reporter for MLB.com. Jake Kring-Schreifels is an associate reporter for MLB.com. This story was not subject to the approval of Major League Baseball or its clubs.