McGee, Price have strong All-Star cases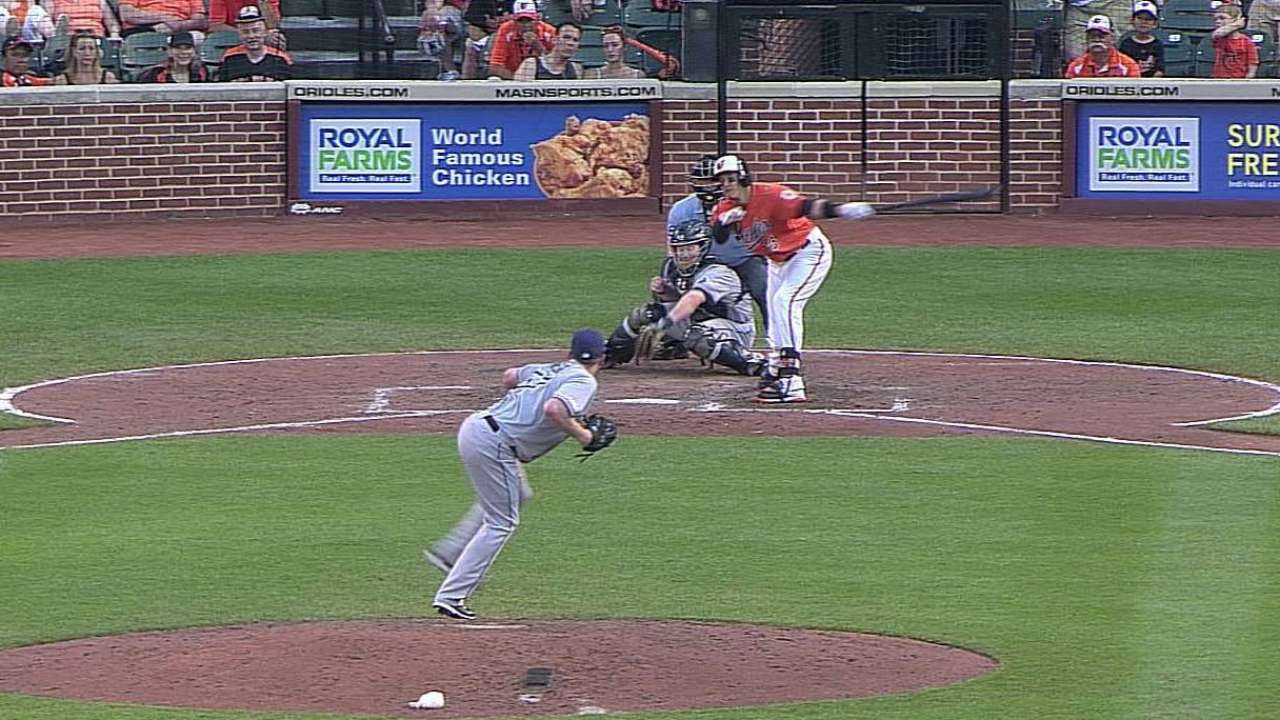 NEW YORK -- Don't assume that the Rays will have just one All-Star on the American League roster at this year's Midsummer Classic. Two players from the Rays could be suited up for the AL at Target Field.
And Evan Longoria, who was the only Rays player hoping to earn a spot through the fan vote, is likely not one of the two.
Reliever Jake McGee appears to be a lock.
The southpaw certainly has All-Star-caliber stuff, and Rays manager Joe Maddon has been outspoken in support of his candidacy. Adding the curveball back to his repertoire this season has added another dimension to his effectiveness.
"To be able to lace that within the other stuff that he's doing with the fastball," Maddon said, "it makes the fastball closer to 100."
Based on past precedent, David Price will be the second Rays player on this year's team.
In 2011, Price followed a Cy Young-caliber season with a slow start. Nevertheless, manager Ron Washington wanted him on the team for the simple fact he hoped to win the game so the AL could have home-field advantage during the World Series.
Fans can cast their votes for starters at MLB.com and all 30 club sites -- online or on a mobile device -- using the 2014 All-Star Game MLB.com Ballot Sponsored by Experian until Thursday at 11:59 p.m. ET. The 2014 All-Star Game will be played at Target Field on Tuesday, July 15.
Bill Chastain is a reporter for MLB.com. Jake Kring-Schreifels is an associate reporter for MLB.com. This story was not subject to the approval of Major League Baseball or its clubs.