Rays weighing whether Escobar needs DL stint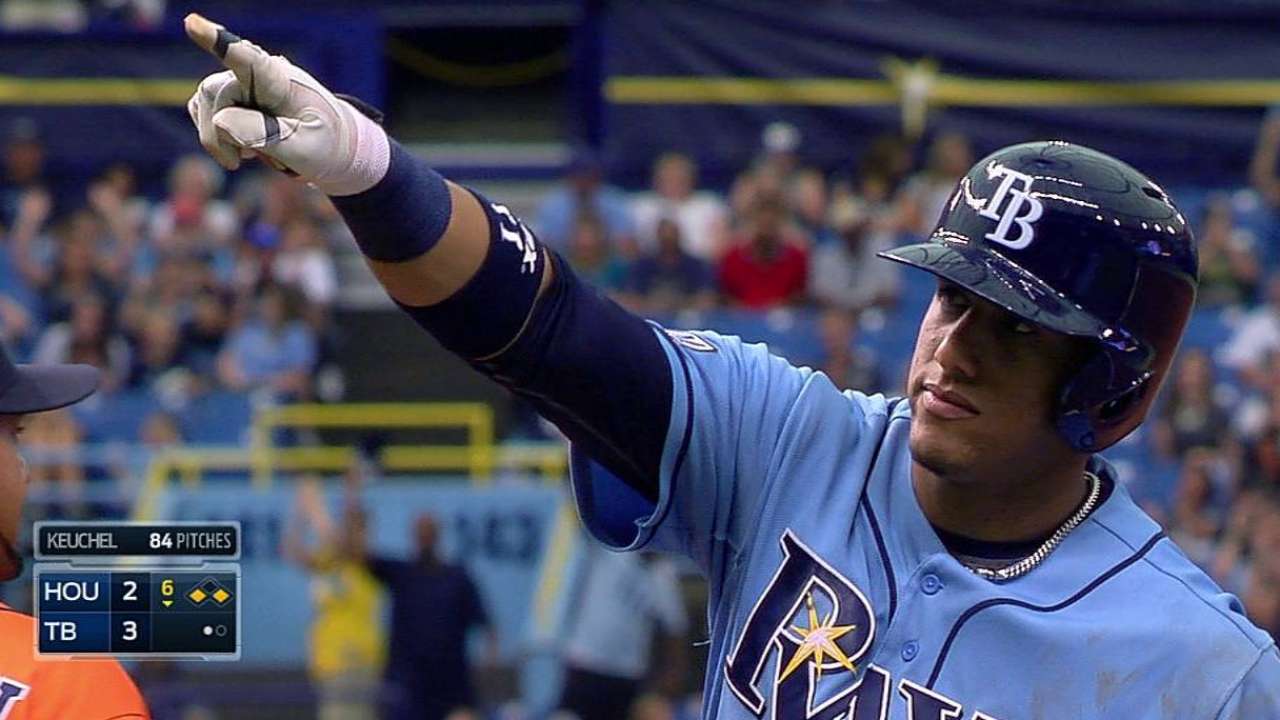 BALTIMORE -- Yunel Escobar was out of the starting lineup for the fourth straight game on Saturday. The Rays think they'll have a solid indication of how much longer he could be sidelined and whether a stint on the disabled list will be necessary on Sunday.
"Tomorrow, when they do their throwing thing, we'll know pretty much yes or no," Rays manager Joe Maddon said Saturday.
Escobar was planning on swinging the bat before Saturday's game against the Orioles and playing catch on Sunday before the series finale.
Sunday won't necessarily bring a decision, Maddon said, but by then, the team hopes to have a good sense of how much longer Escobar will need. If things don't look promising, the team could opt to place him on the DL.
Escobar hasn't played since leaving in the eighth inning of Tampa Bay's loss to the Pirates on Tuesday.
Maddon isn't rushing to make a decision on a DL stint, because the Rays haven't needed any reinforcements yet. Logan Forsythe, Ben Zobrist and Cole Figueroa are all capable of playing shortstop, and the Rays only needed to use six relief pitchers -- and no one for more than 1 1/3 innings -- during Friday's split doubleheader.
"From what Yunie talked to me about yesterday, he feels pretty strongly that he's going to be fine," Maddon said. "He felt pretty certain that it's getting better, that it's not anything that's going to put him down for a period of time."
David Wilson is an associate reporter for MLB.com. This story was not subject to the approval of Major League Baseball or its clubs.