Three-double game extra special for Guyer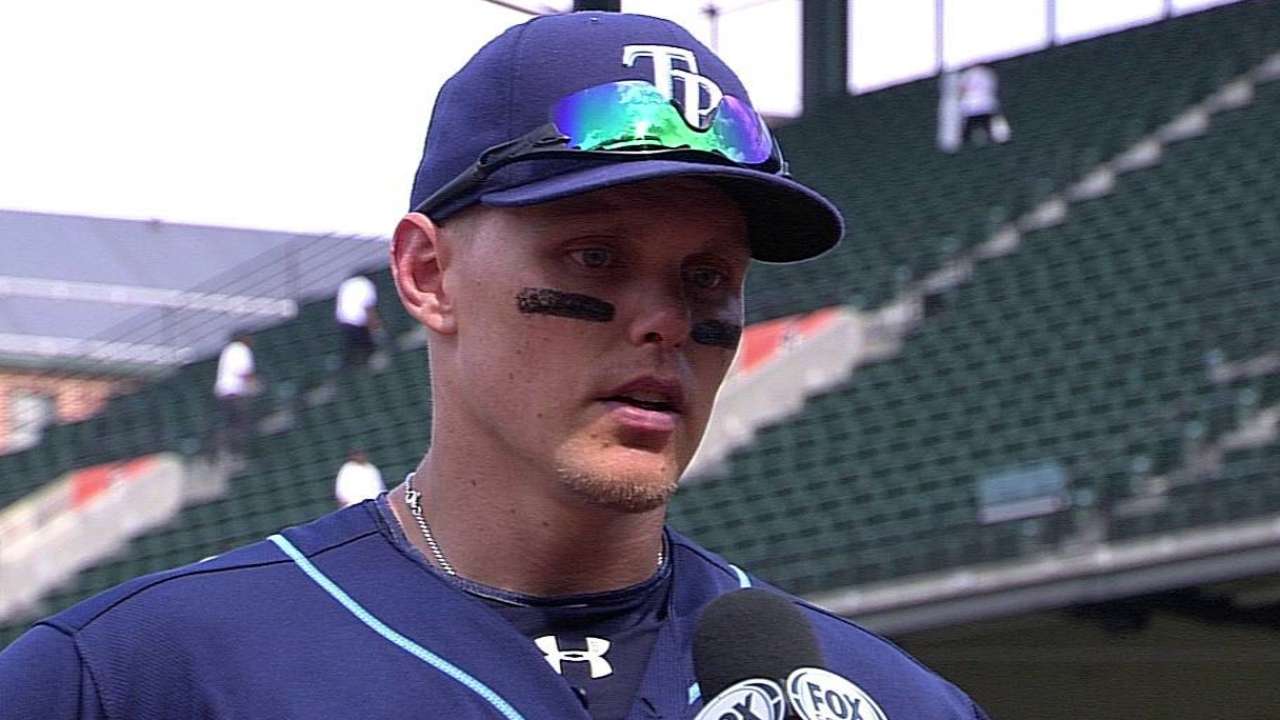 BALTIMORE -- Brandon Guyer has always felt more comfortable when playing close to home at Oriole Park at Camden Yards. But the three-double day for the Northern Virginia native was made even more special by the faces in the crowd during the Rays' 5-2 win against the Orioles in Game 1 of their doubleheader on Friday.
Of course he had friends and family there -- including his wife Lindsay Murphy, a reporter for WTTG in Washington -- but also Mathias Giordano, a 12-year-old cancer patient and Maryland native, who had to have his right leg amputated as part of his treatment.
"Lindsay was the speaker at a charity event [last year] and I went with her," Guyer said.
That's where he met Giordano. The outfielder tried to get Giordano out to a game last time Tampa Bay made the trip to Baltimore, but he was unable to go.
On Friday, Guyer gave his young friend a bat signed by the entire team and even promised him a hit. Instead, he delivered with three doubles and a once-in-a-lifetime experience for Giordano.
"We made a point of it to invite him today or sometime this weekend," Guyer said. "I'm glad it worked out."
David Wilson is an associate reporter for MLB.com. This story was not subject to the approval of Major League Baseball or its clubs.