Colome to get the call for opener on Friday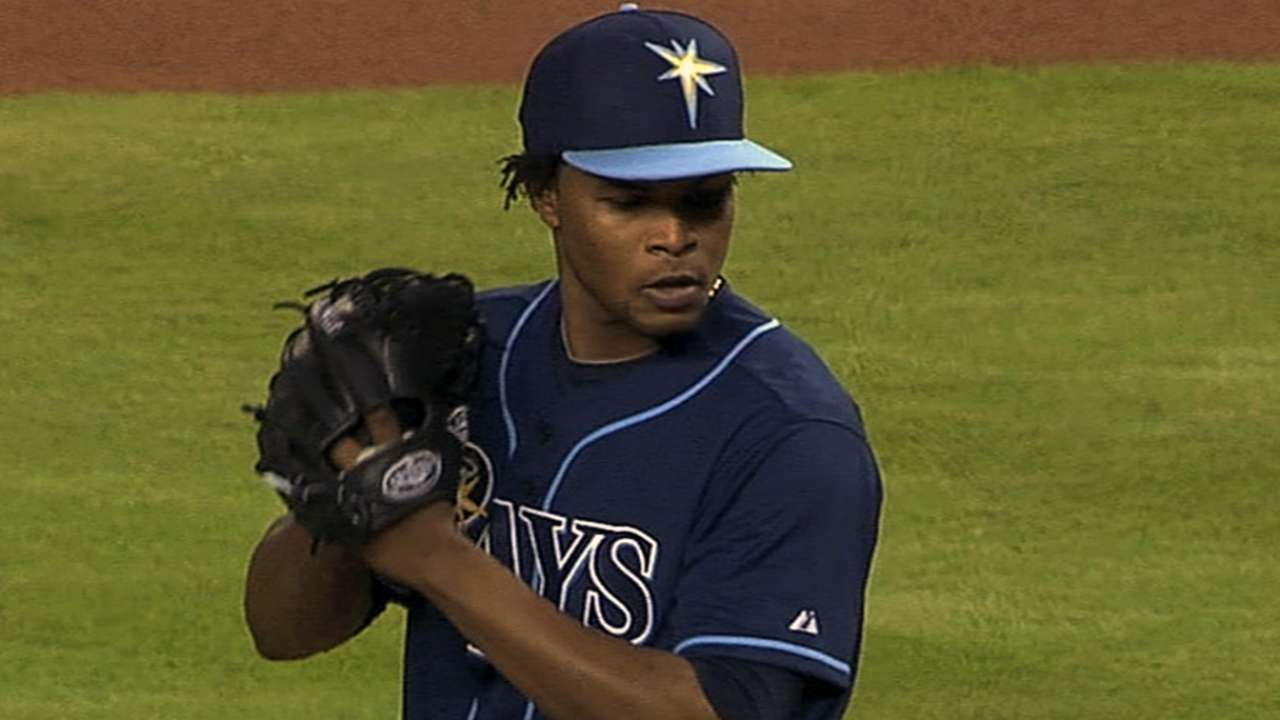 ST. PETERSBURG -- Right-hander Alex Colome will be added to the Rays' roster via Major League Baseball's 26th-man rule to start the first game of Friday's split doubleheader in Baltimore.
"Colome [will start] because that's what the boys said," said Rays manager Joe Maddon, when asked why Colome was selected. "I don't get a chance to see these guys actually pitch. Competitively right now, among the group, they felt like Colome was the right guy at this particular point."
Maddon explained why Colome was tabbed to start the first game, with Jake Odorizzi taking the second.
"It was just about comfort for Ordorizzi, staying in a night game as much as anything," Maddon said. "Making it uncomfortable for the guy coming in [rather than Odorizzi]. Honestly, that was it. Nothing more substantial."
Colome had a one-day stint in the Major Leagues earlier this season, allowing two runs in four relief innings on May 26 at Toronto. It was his first appearance out of the bullpen since Aug. 18, 2008, with Rookie-level Princeton.
Colome was 3-1 with a 3.54 ERA in five starts with Triple-A Durham this season. He had a 0.67 ERA through four starts, then allowed nine runs in 1 1/3 innings against Syracuse on Saturday.
Bill Chastain is a reporter for MLB.com. This story was not subject to the approval of Major League Baseball or its clubs.