Sands to DL with wrist injury; Figueroa recalled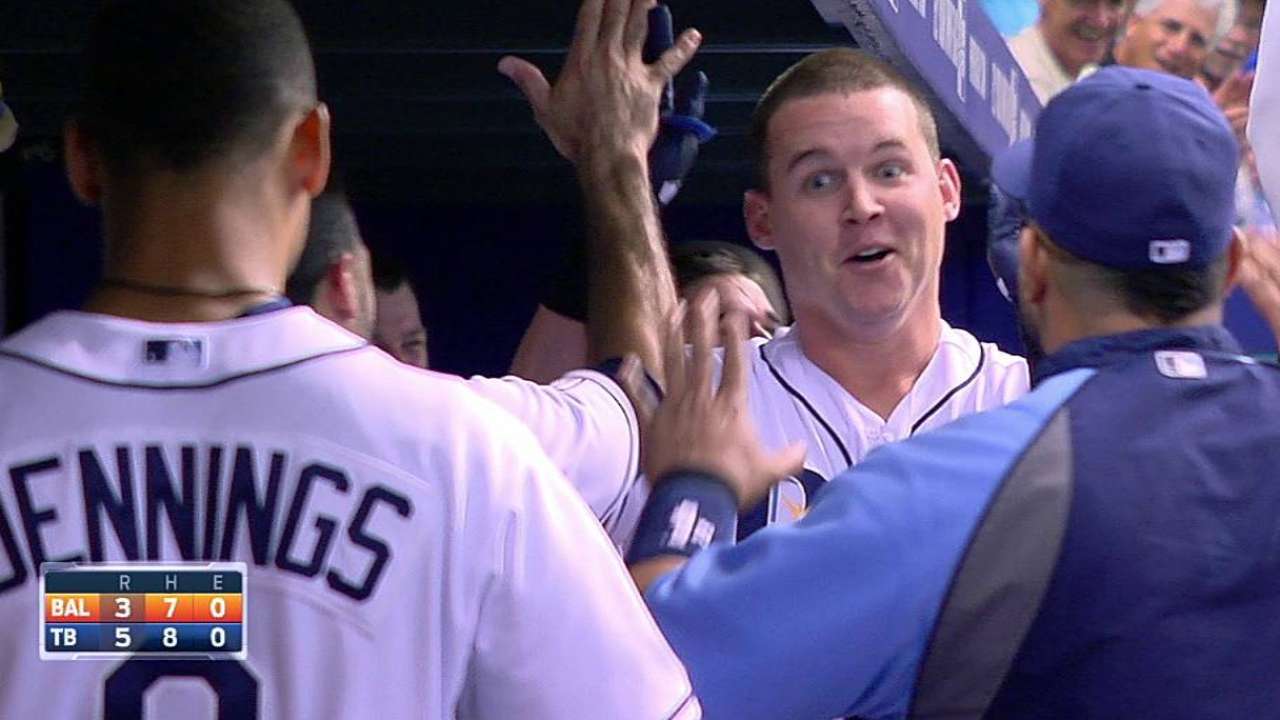 ST. PETERSBURG -- Jerry Sands was placed on the 15-day disabled list with a strained tendon in his left wrist on Monday. Sands exited Sunday's game in the sixth inning after injuring it on a strikeout.
Infielder Cole Figueroa was recalled from Triple-A Durham to take Sands' place after the Rays' 8-1 loss to the Pirates on Monday night.
Sands had an MRI Monday morning and wore a brace that extended from his wrist to his elbow when he talked to reporters prior to Monday night's game.
"They don't want me to rotate my hand," said Sands, noting that he first felt the injury when he swung for a strike. "At that point in time, I knew something was wrong."
According to Sands, the sheath that holds the ligament on the outside of his wrist is separated from the bone. He added that he was told the injury is similar to the one suffered by Sam Fuld when he was with the Rays and also experienced by Mark Teixeira and Jose Bautista.
In all three examples, surgery was required to repair the problem. However, Sands said there is no rush to have surgery.
"As for right now, we'll see what happens in a couple of weeks is all I really know," Sands said. "... Obviously, at this point of the season, we're going to try and rest it to see if it will heal on its own. After a few weeks, we'll see where it goes. ... It's obviously disappointing."
"He's out," Rays manager Joe Maddon said. "He's out for I don't know exactly how long. I guess the immediate situation would be to see if it would heal naturally. Then after that, it may be a surgical situation. But for right now, cast it up and see how it plays out."
Bill Chastain is a reporter for MLB.com. This story was not subject to the approval of Major League Baseball or its clubs.