Teenage knuckleballer impresses at The Trop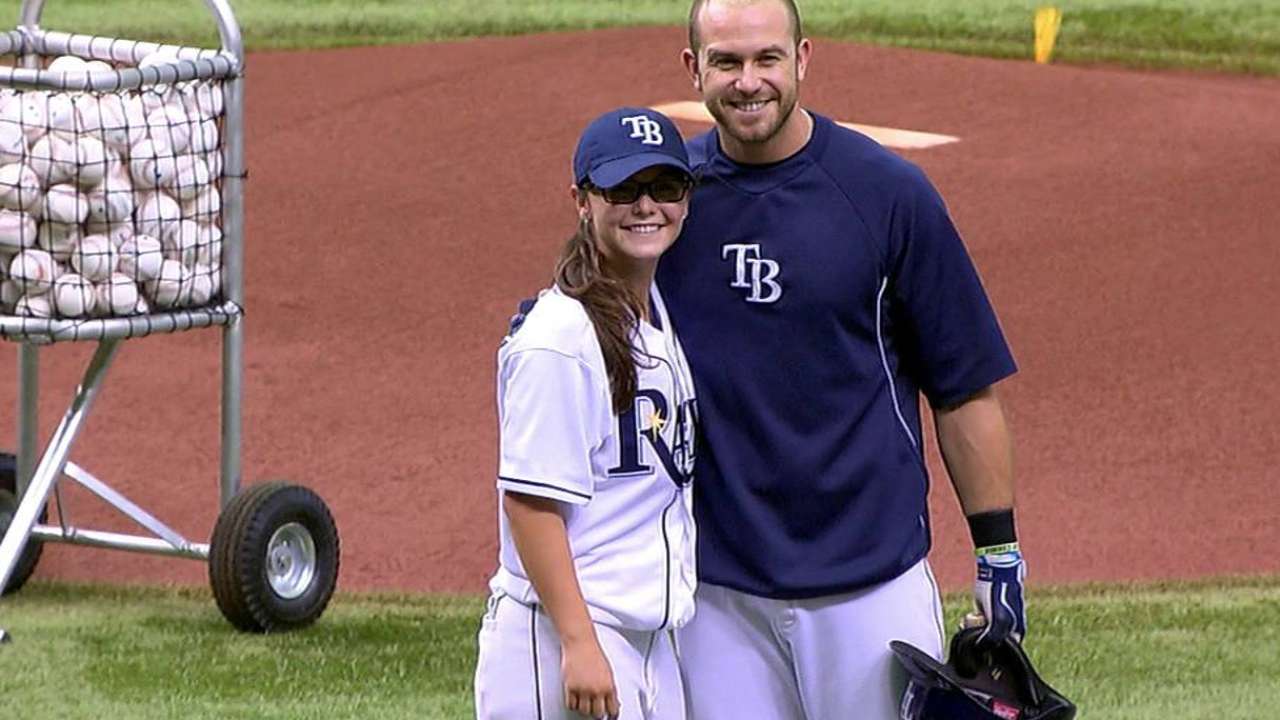 ST. PETERSBURG -- Chelsea Baker was a special guest of the Rays on Monday afternoon and threw to Rays hitters prior to regular batting practice.
The 17-year-old is a knuckleball pitcher on the Durant High School baseball team in Plant City, Fla. At last week's "Sneaker Soiree," she gave the game ball from her first complete game to Joe Maddon. In turn, Maddon invited the teenager to throw at Tropicana Field.
Her knuckler did produce some swings and misses by Evan Longoria, Jose Molina and David Price. Baker noted that she was a little surprised to see Price hitting.
"I thought he was a pitcher only," Baker said. "I didn't know he had it in him."
When asked about facing Longoria, Baker allowed that she was "definitely intimidated," before adding, "But it was a lot of fun, I had a great time. ... I've done a bunch of things, but this is beyond anything I've ever imagined. It was a great opportunity."
Baker impressed Maddon.
"She was outstanding," Maddon said. "... She has a really good arm stroke. She has a really good knuckleball. It actually moves nicely. She knows what she's doing. She has very good composure. She's a bright young lady. ... Pretty impressive."
Baker was featured on ESPN E:60 in 2010 when she was playing in Plant City Little League.
Bill Chastain is a reporter for MLB.com. This story was not subject to the approval of Major League Baseball or its clubs.