Maddon, Escobar moving on after talk on hustle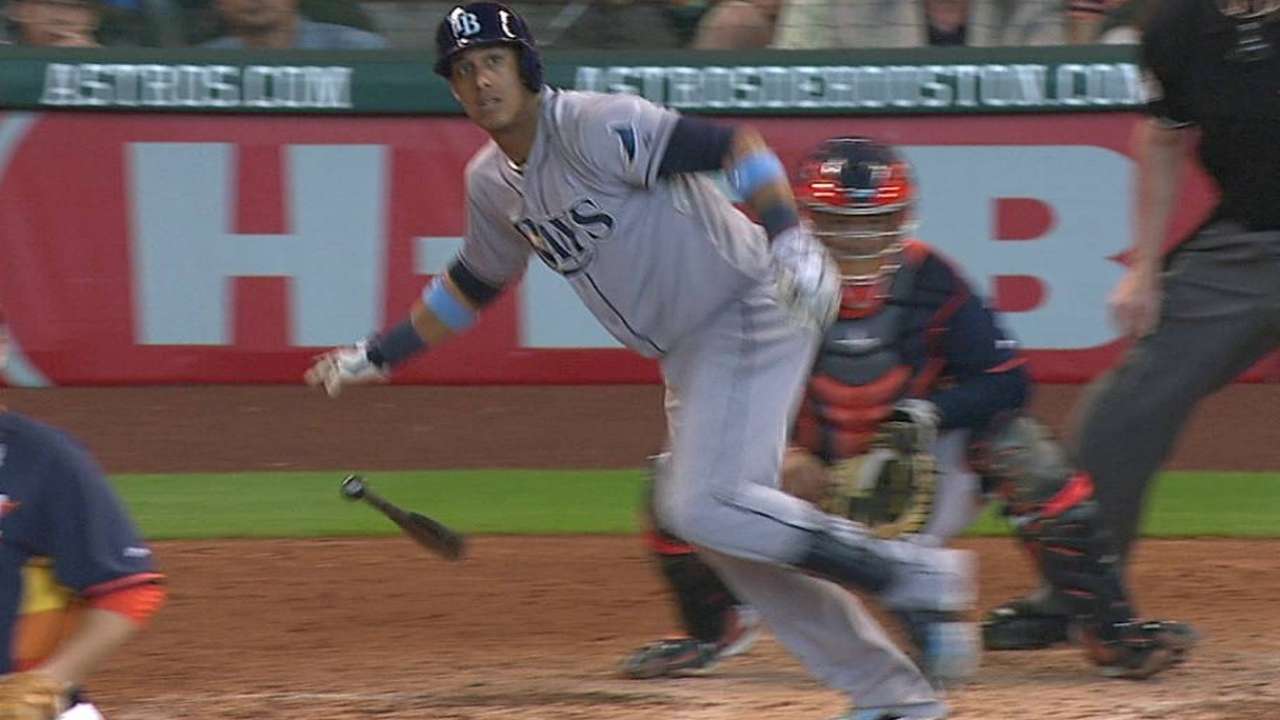 ST. PETERSBURG -- In the fourth inning of the Rays' 4-3 victory over the Astros on Sunday, Yunel Escobar hit an RBI double to left-center field. Houston center fielder Dexter Fowler dove for the ball and missed, and it rolled to the wall, but Escobar only got to second base.
Manager Joe Maddon is known to not tolerate a lack of hustle -- once pulling B.J. Upton from a game for not running out a double-play ball -- and after Sunday's game, Maddon said Escobar should have been on third.
But on Monday, Maddon said that the play in question was different than the situations with Upton, because he was watching the ball and not Escobar running, and because he had not had previous conversations with Escobar about hustling.
"The times it happened with B.J., they were ground balls and you're just looking over there -- and furthermore, with B.J., I had spoken to him in advance of those moments, too," Maddon said. "So there are two factors to consider there -- I didn't even see it, I just saw the back side of the play. And the other point is, I have not really had that conversation with Yunel prior to that moment, either."
Maddon did say, though, that he doesn't want to see any player not hustling, and he did have a conversation with Escobar during Monday's early batting practice session, after which he would be surprised if something similar happened again.
Maddon also said he didn't want to get into hypotheticals about Escobar not hustling in the future after they had spoken about it, and what any potential consequences would be.
"I don't want to have one incident like that fester at all -- with him or with anybody else," Maddon said. "So for me, it's a moot point, it's a dead issue, we're moving along."
David Adler is an associate reporter for MLB.com. This story was not subject to the approval of Major League Baseball or its clubs.