Hanigan breaks out of career-worst hitless streak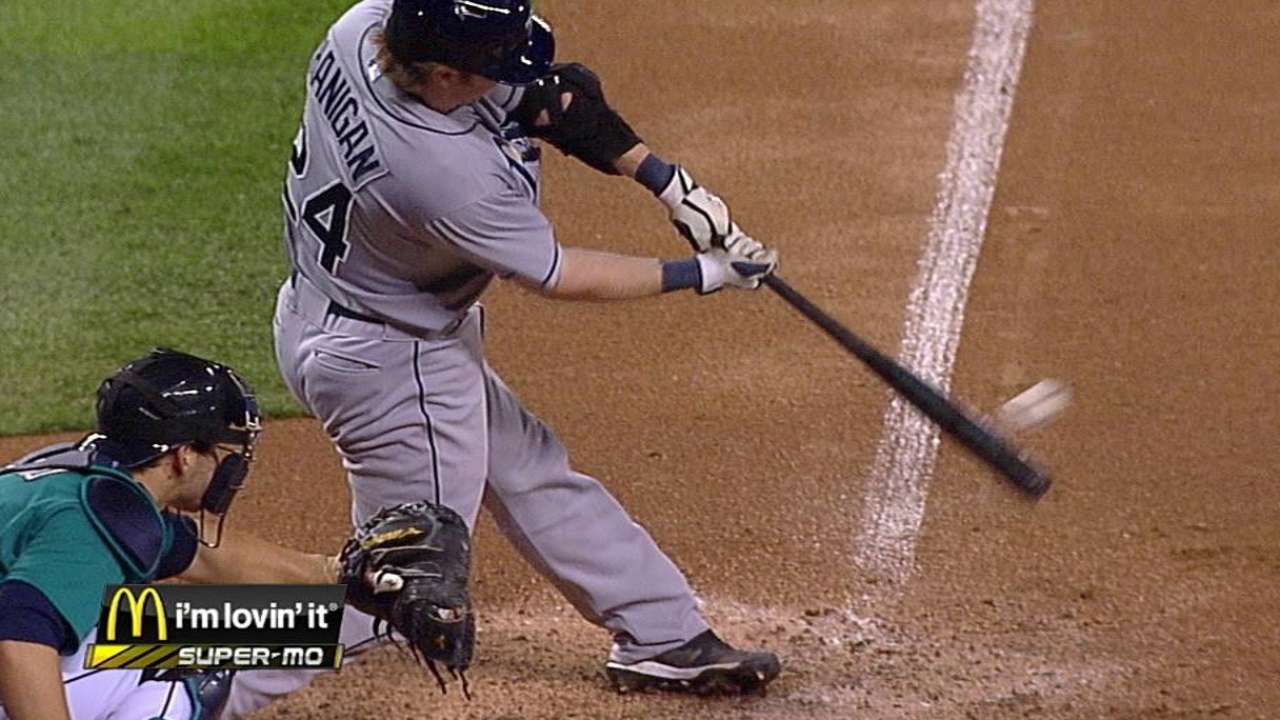 HOUSTON -- Ryan Hanigan broke a career-long hitless streak, which included a trip to the disabled list, on Friday night against the Astros.
Hanigan hadn't gotten a hit since May 12 at Seattle, which was before he went on the DL with right hamstring tightness. The 0-for-28 stretch was the longest of the catcher's career.
"I feel pretty good," Hanigan said. "Still trying to work on my timing, but I think that will come with more at-bats."
Hangian singled in the sixth inning to break the streak.
"It's been a while," Hanigan said. "Feels good just having good at-bats.
Hanigan still has a way to go in terms of his recovery. He calls it a work in progress and that he's just trying to stay more consistent for the team. He's still working on his conditioning in order to get back to where he can catch every day if need be.
"That's going to be a little bit of a process to get back to that," Hanigan said.
Mike Vernon is an associate reporter for MLB.com. This story was not subject to the approval of Major League Baseball or its clubs.