Rays nab record-setting righty in second round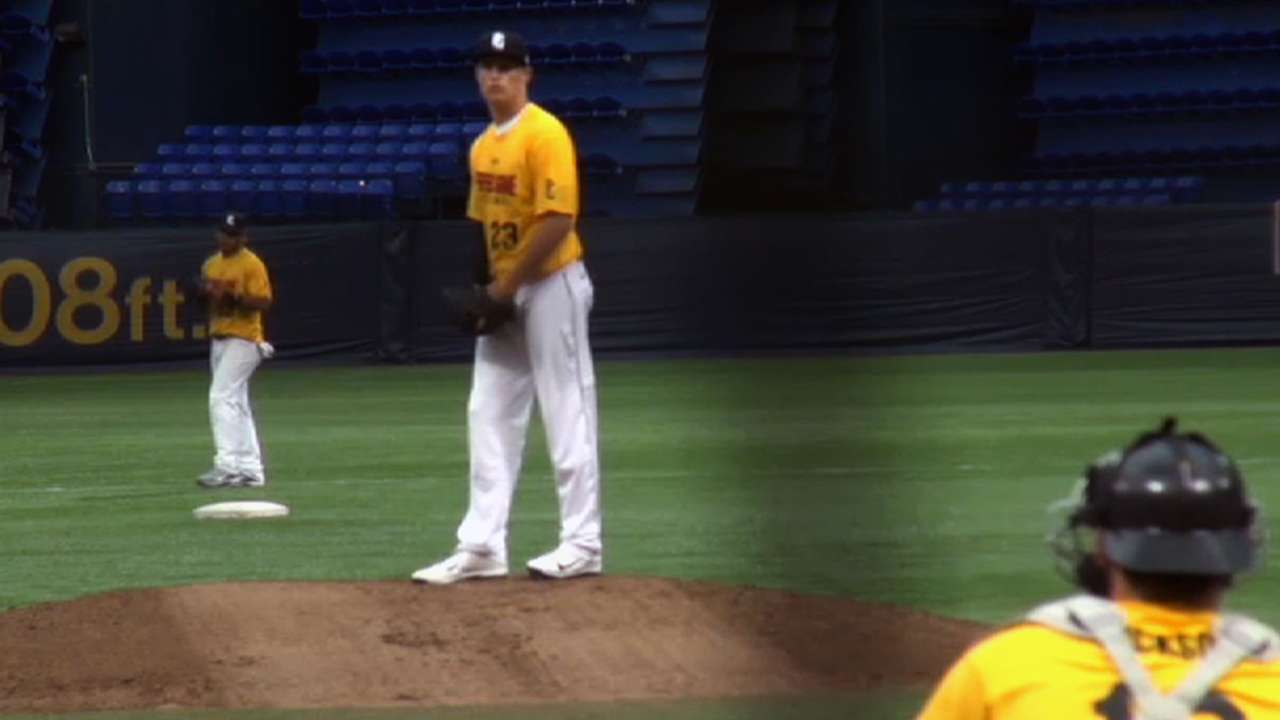 ST. PETERSBURG -- With the 60th overall pick of the Draft, the Rays selected Cameron Varga, a right-handed pitcher from Cincinnati (Ohio) Hills Christian Academy.
"Well-built strong right-handed pitcher out of the Cincinnati area," Rays scouting director R.J. Harrison said. "Power fastball, power breaking ball, an advanced ability to pitch. Just a good young power pitching prospect."
The Draft continues on Friday with Rounds 3-10. The MLB.com pregame show begins at 12:30 p.m. ET, with exclusive coverage of Rounds 3-10 beginning at 1 p.m.
Varga, who stands 6-foot-4, 205 pounds, set a national high school record by striking out 33 consecutive batters, which broke the previous record of 22 set in 1973.
Varga, 19, was named the Gatorade Ohio Baseball Player of the Year after going 9-0 with a 0.00 ERA, 126 strikeouts and five walks this season.
"I think the competition is a little ... it's one of those private school leagues," Harrison said. "[But] this guy's got good stuff."
Varga throws a 90-95 mph fastball with good life and an easy delivery. His curveball and changeup are said to have potential.
Varga experienced trouble with biceps tendinitis last summer, and he will turn 20 in August, which made him one of the oldest players among the high school prospects.
Neither of those facts proved to be concerns to the Rays.
"The age is a reality," Harrison said. "He's a year old for a high school kid. The arm situation, they chose to rest a summer. We've had our medical staff go through it all, and we've gotten ... they're good with the situation the way it is."
With their first pick (No. 20 overall), the Rays selected Casey Gillaspie, a switch-hitting junior first baseman from Wichita State.
Their final selection of the first day was Brent Honeywell with the 72nd overall pick. He is a right-handed pitcher from Walters State.
Bill Chastain is a reporter for MLB.com. This story was not subject to the approval of Major League Baseball or its clubs.