Peralta sets Rays mark for career relief outings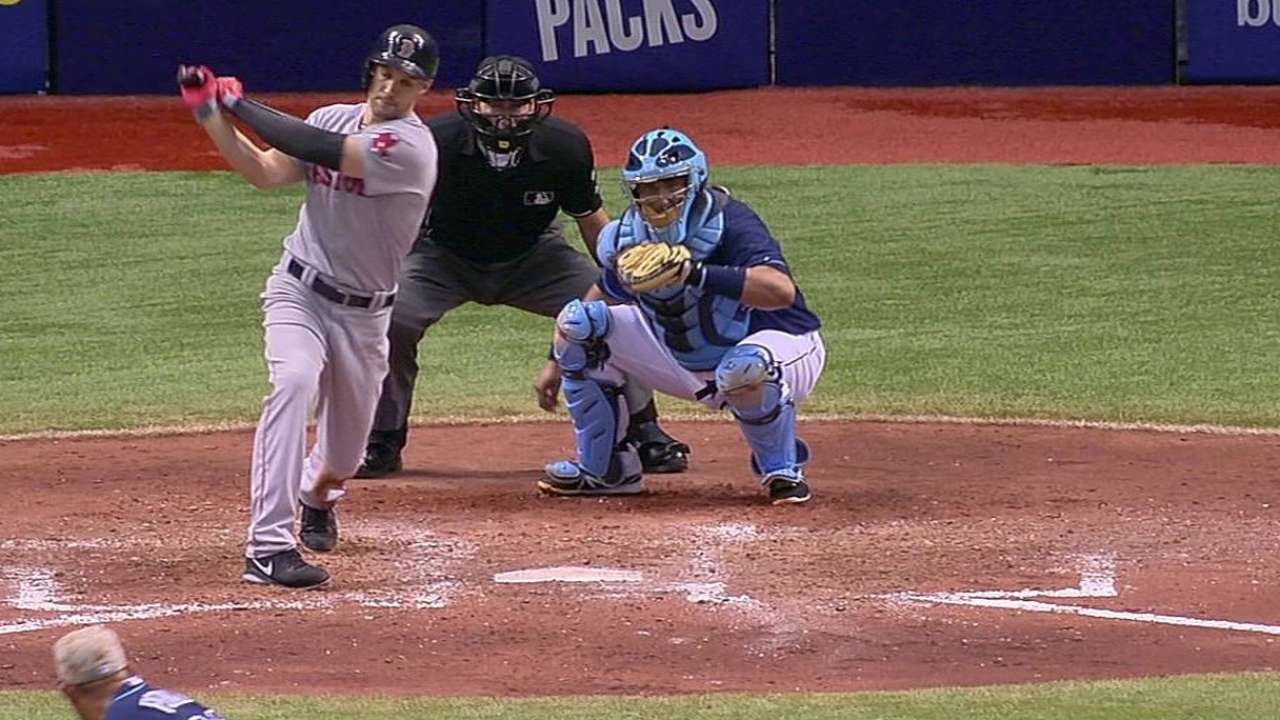 ST. PETERSBURG -- Tampa Bay's Joel Peralta set the franchise record for relief appearances with his 251st when he entered Sunday's 8-5 win against the Red Sox in the seventh inning.
It might have been a record-setting appearance, but it was far from Peralta's best. The Rays were leading Boston, 3-1, when Peralta was summoned to protect the advantage, but the reliever gave up a pinch-hit, game-tying two-run homer to Jonny Gomes.
The Rays bailed out Peralta in the bottom of the inning when Sean Rodriguez hit a pinch-hit three-run shot that put the Rays up, 6-3, and Yunel Escobar drove in two more with a double. The five-run inning gave Peralta the win in relief.
Peralta broke Dan Wheeler's record of 250 relief appearances, although it took Wheeler seven seasons to reach that number, while Peralta is only in his fourth season with the ballclub.
>"Here's a guy that always pitches in the wintertime, too. So try to include the number of appearances he's made in winter ball into that number -- that even makes it more staggering," manager Joe Maddon said.
The Rays' all-time games pitched record is 266, held by Esteban Yan, who made 245 relief appearances and 21 starts.
Peralta is 2-3 with a 5.24 ERA on the season.
David Adler is an associate reporter for MLB.com. This story was not subject to the approval of Major League Baseball or its clubs.