Hellickson throws second BP, Zobrist hits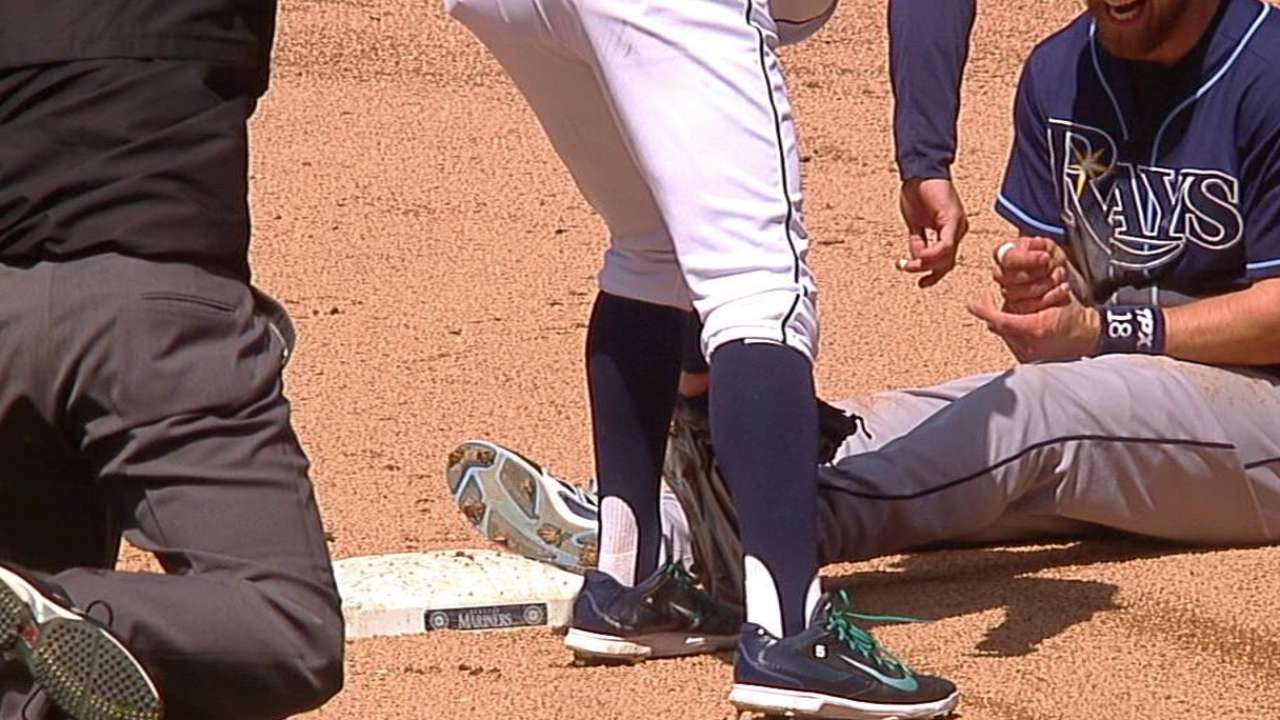 ST. PETERSBURG -- Injured Rays right-hander Jeremy Hellickson (right elbow surgery) threw his second session of live batting practice Sunday afternoon before the Rays-Red Sox series finale.
Hellickson threw about 35 pitches to Sean Rodriguez, Cole Figueroa and Ben Zobrist. Zobrist, who is on the 15-day disabled list with a dislocated left thumb, had not yet hit against live pitching, although he did take normal batting practice for the first time Saturday.
"I treated them like game at-bats," Zobrist said of his batting practice at-bats against Hellickson. He hit a fly ball to right and a line drive to center.
He also said he still felt 100 percent while hitting against a real pitcher, which he said after his Saturday batting practice.
Hellickson, on the other hand, said he didn't feel as good Sunday as he did in his first live batting practice session Thursday. But he made sure to clarify that it wasn't a setback -- it just took him longer than he wanted to loosen up.
"I just felt it," he said.
Hellickson threw about the same combination of pitches as he did in his first live BP, mostly fastballs, with some curveballs and changeups mixed in.
He said will move on to the next step of his rehab -- a simulated game he will throw in Port Charlotte, Fla. -- on Wednesday, and is still targeting a late-June return.
David Adler is an associate reporter for MLB.com. This story was not subject to the approval of Major League Baseball or its clubs.