Myers seeing improvements at plate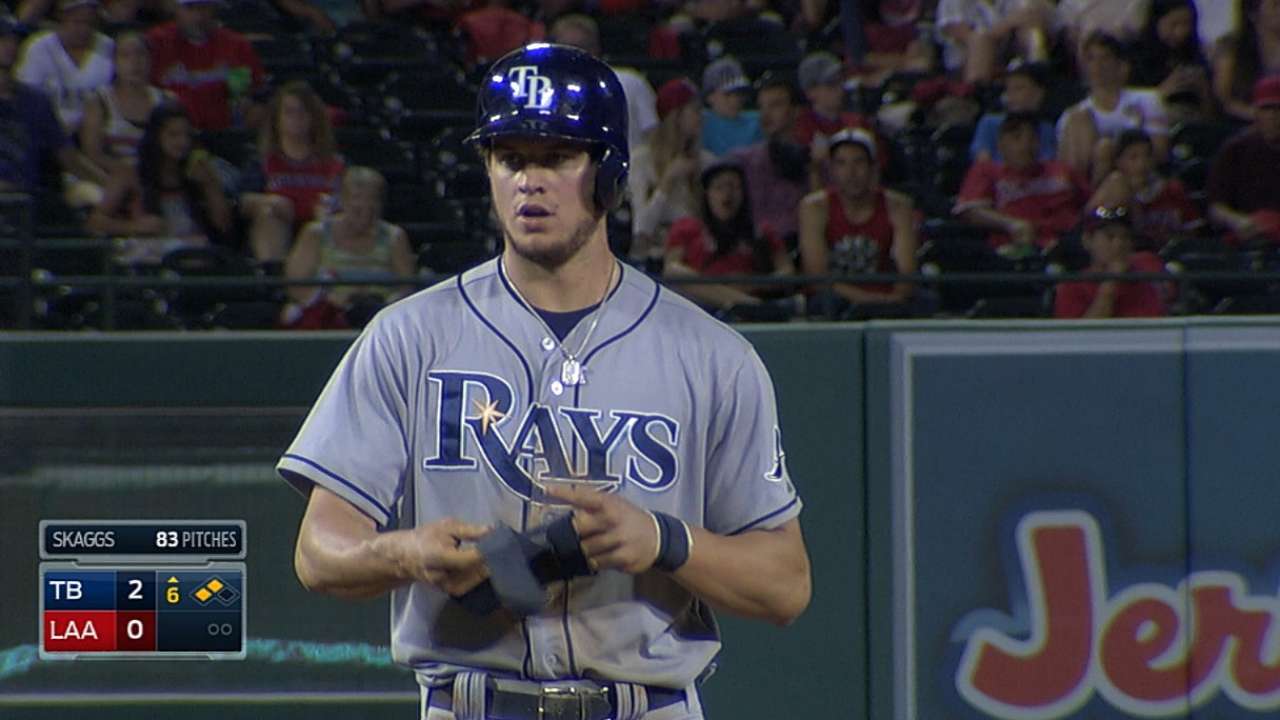 ST. PETERSBURG -- On Tuesday, Rays right fielder Wil Myers discussed a hole the coaching staff had discovered in his approach at the plate. Myers said that he and hitting coach Derek Shelton were working on fixing the issue.
Since then, Myers, who is batting .232, has looked better, even though he doesn't have much in the way of tangible results. He's gone 0-for-9 in his past two starts, but he's been hitting the ball hard.
On Saturday, Myers said the improvements -- however immeasurable so far -- are a direct result of the work he's focused on that undisclosed issue.
"I think it is. I think it's 100 percent what I've worked on," Myers said. "It's just, just frustrating, the fact that I finally feel good in the box and still not getting results."
Myers reached base twice in each of the first two games after he first spoke about the issue -- on two walks in the first and two hits in the next. But in his last two starts, he hasn't been able to buy a hit -- he's lined balls straight at fielders, missed a home run by feet and had a potential bases-clearing gapper robbed by Oakland outfielder Josh Reddick.
But is he at least feeling more comfortable?
"Oh, yeah," Myers said. "The last two days have been really good. It's just one of those things."
David Adler is an associate reporter for MLB.com. This story was not subject to the approval of Major League Baseball or its clubs.