Zobrist expects to be ready to go Friday
Infielder hits for first time Saturday, has already taken fielding practice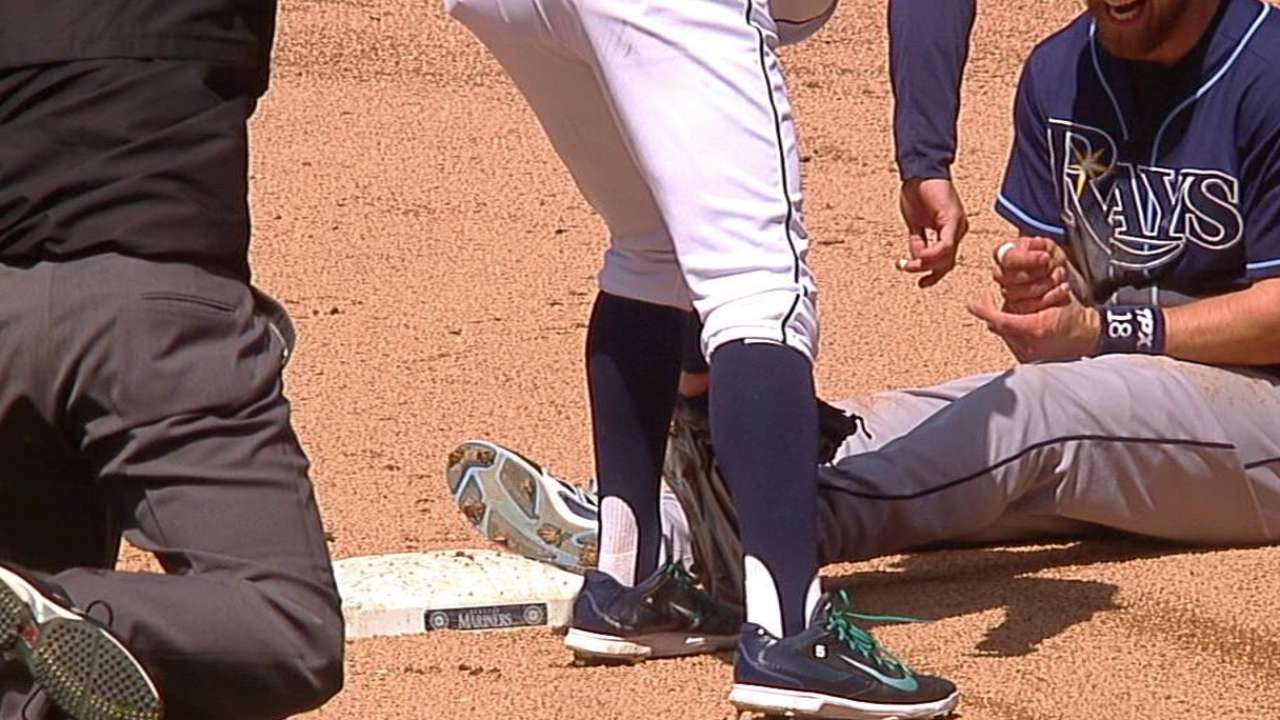 ST. PETERSBURG -- Tampa Bay second baseman Ben Zobrist is feeling good when he hits and good when he fields, and he said as soon as he's eligible to return from the 15-day disabled list, he thinks he'll be good to go.
"I would assume by next Friday, when I'm available to come off the DL, I think I'm gonna be available to play -- do everything," Zobrist said on Saturday afternoon.
He had just finished taking his first session of batting practice since dislocating his left thumb.
"It went great -- everything was great," Zobrist said. "I felt like I could swing at 100 percent for sure while I was out there. I think I'm really not far at all from being ready to play every day."
Zobrist has been taking fielding practice the last couple of days, although he didn't hit until Saturday. He says he still has some soreness when he starts taking ground balls, but it quickly dissipates.
"Still a little bit tender in the field, the first few ground balls, and after I take about 10, it's completely normal," Zobrist said. "There's no soreness at all. That's a really good sign, too."
Zobrist said that if he were eligible to come off the DL sooner, he might start by pinch-hitting because of the lingering fielding soreness, but since he still has almost a week to get ready, he should be at full strength by Friday.
"As of right now, I'd be close to doing that, you know," Zobrist said. "But I figure in another five to six days, it should be a pretty much a for-sure thing that I'm gonna be out there every day."
David Adler is an associate reporter for MLB.com. This story was not subject to the approval of Major League Baseball or its clubs.