Oviedo feeling great, dominating opposition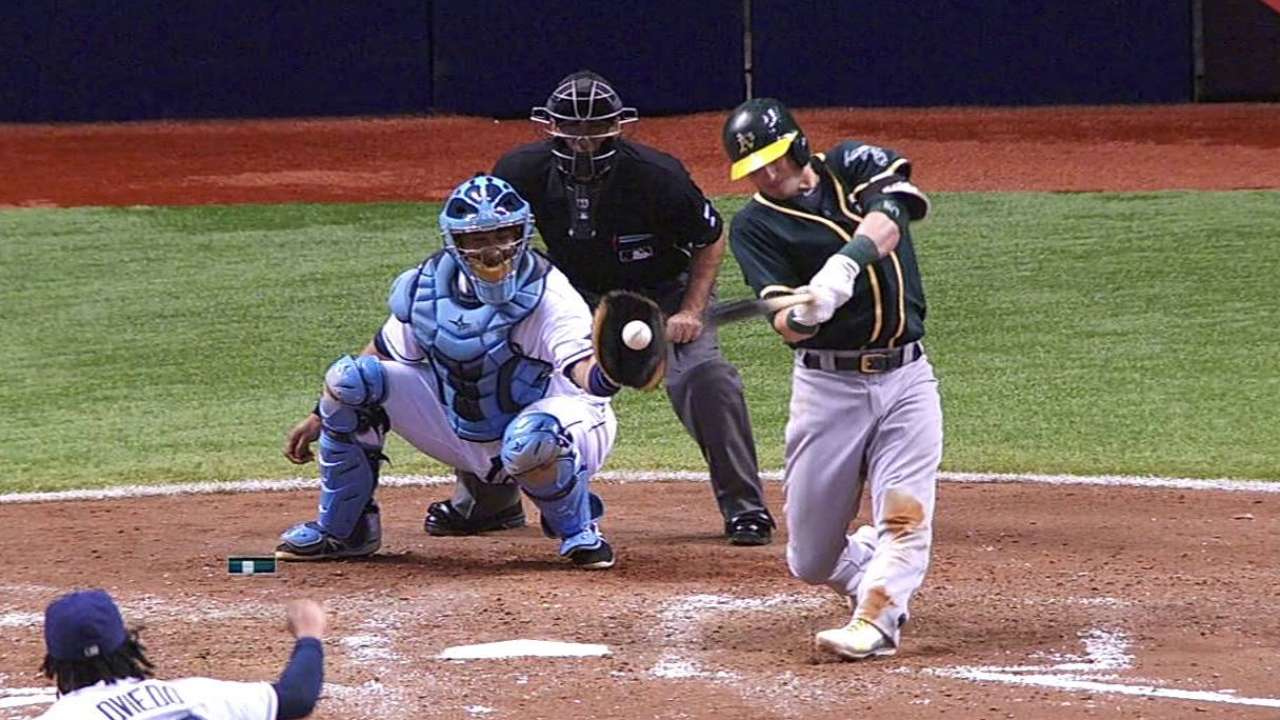 ST. PETERSBURG -- Juan Carlos Oviedo has been dealing in May.
The veteran Rays right-hander had made nine appearances this month entering Friday, covering 10 2/3 innings, and allowed just one run and three hits. Twelve of his 13 appearances this season have been scoreless.
Oviedo signed with the Rays before the 2013 season while recovering from Tommy John surgery to his right elbow, but he did not pitch for Tampa Bay. The club re-signed Oviedo on Jan. 24 to a $1.5 million deal that can escalate to $2.9 million with incentives.
Rays manager Joe Maddon was asked if Oviedo has been exceeding the team's expectations.
"I don't know if he's exceeding," Maddon said. "He's definitely approaching what we thought he could be. ... This guy was really good a couple of years ago before he got hurt. And now he's gaining his confidence. Velocity is coming up. [He's] throwing more strikes, and the changeup is outstanding."
After missing two seasons, Oviedo allowed that again facing hitters has been the toughest part of his return.
"It is different when you're on the mound in a game situation and you start to think about what's going on in the mind of the hitter and you try to think about what he's expecting and do the opposite, so you can dominate him," Oviedo said.
Oviedo saved 36 games for the Marlins in 2011 when he was known as Leo Nunez. He said he feels like he did before his injury.
"I feel very strong, I feel like I'm pitching the same way that I was before," said Oviedo, who has been clocked in the 92-95 mph range. "I feel like I got my mechanics back. I've got the motion in my arm back. Thank God I'm pitching the way I am.
"Little by little, you get stronger while going through the process of rehab. I'm at the same type of velocity I had before the injury. Just takes a little time to get there."
Bill Chastain is a reporter for MLB.com. This story was not subject to the approval of Major League Baseball or its clubs.