Ramos readjusting to long relief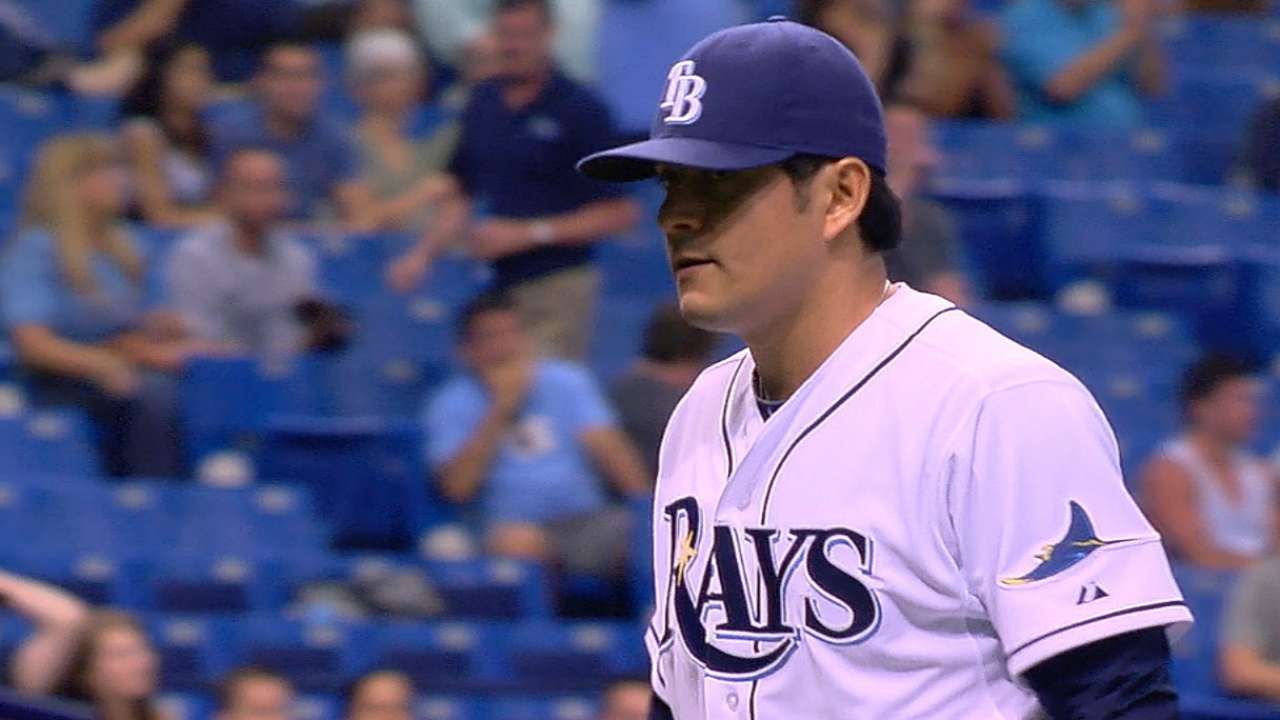 ST. PETERSBURG -- Cesar Ramos started for the Rays on Saturday against the Angels and has since been reassigned to the bullpen to facilitate Alex Cobb's return to the rotation.
Ramos initially expressed disappointment about returning to the long-relief role he's pitched in during past seasons, but he's handled the move with class.
"All good," said Ramos of the move. "Now just waiting to take the ball whenever I'm asked. Obviously try to be the best reliever I can be."
But the move has required some adjustments by the southpaw.
"Just the everyday throwing now," Ramos said. "Now I have to watch how much I throw before the game. Because you never know if I'm going to go two [innings] and then go back out the next night. Just kind of get used to the whole reliever thing, being able to bounce back day to day."
Ramos received an early hook from Rays manager Joe Maddon in his final start, getting lifted after just 1 1/3 innings, and expressed some displeasure after the game. They have since buried the hatchet.
"We just talked," Ramos said. "They were going to make a move and I was going to be in the bullpen. He knows that it's the competitor in every player that you want to take the ball and that's kind of where I was. I wanted to help and eat innings, but the decision was what it was and you respect that. It's nothing personal, just kind of the competitive animal in me."
While Ramos has adjusted to his role, he still hopes to become a starter.
"I definitely know I can start," Ramos said. "And my body can be pushed to that over 100-pitch mark, the 115 I did in Seattle. And being able to overcome adversity early in the game and take it deep in the game. Just proved to me that I can do it at this level. Hopefully, outside of our circle, people can see that I can do it."
Bill Chastain is a reporter for MLB.com. This story was not subject to the approval of Major League Baseball or its clubs.