Guyer bonds with Kapler over fitness habits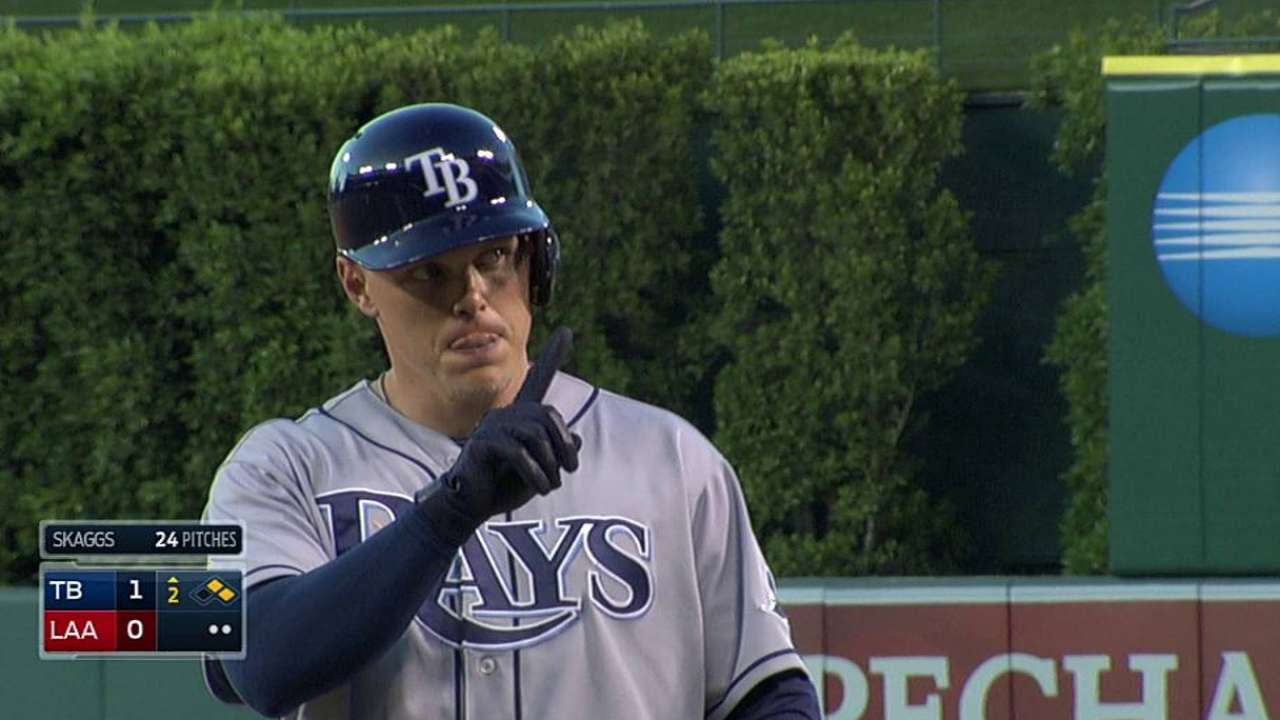 ST. PETERSBURG -- Brandon Guyer is all about nutrition and fitness, as is former Rays outfielder Gabe Kapler.
So when the two met last season, they became fast friends.
"Instantly we felt like we clicked," Guyer said. "We were sitting in the batting cage talking about different foods. Training. How we take care of ourselves. It was fun. Any time I can come across people like that and talk to them about food, which is a passion of mine, I love it."
Guyer noted that the meeting was "cool" because he had often heard about Kapler and "how he ate and trained."
"I saw him from afar," Guyer said. "You could tell he took care of himself. He went about things the right way. So he was definitely a good guy to look up to and try to be like."
When asked about the greatest common denominator in their discussions, Guyer thought for a moment before answering, "Just trying to eat clean."
"Just eat whole foods," Guyer said. "Not look for cheats in different supplements and stuff. Try to get everything from food. I think that's the No. 1 thing that we enjoyed talking about."
Guyer and Kapler have stayed in touch since their initial meeting, which led to Kapler's asking Guyer to write a guest blog for "Kap Lifestyle," Kapler's daily blog that addresses lifestyle and fitness.
"We were in Anaheim and he wondered if I would do a guest post on his blog," Guyer said. "I said, 'Of course.' I love writing about it and talking about it. So I jumped right on it. We had an off-day on Monday, so I got on it quick and wrote a little blog about how I like to eat."
Bill Chastain is a reporter for MLB.com. David Adler is an associate reporter for MLB.com. This story was not subject to the approval of Major League Baseball or its clubs.