Maddon: Gomes a 'Major League pitcher'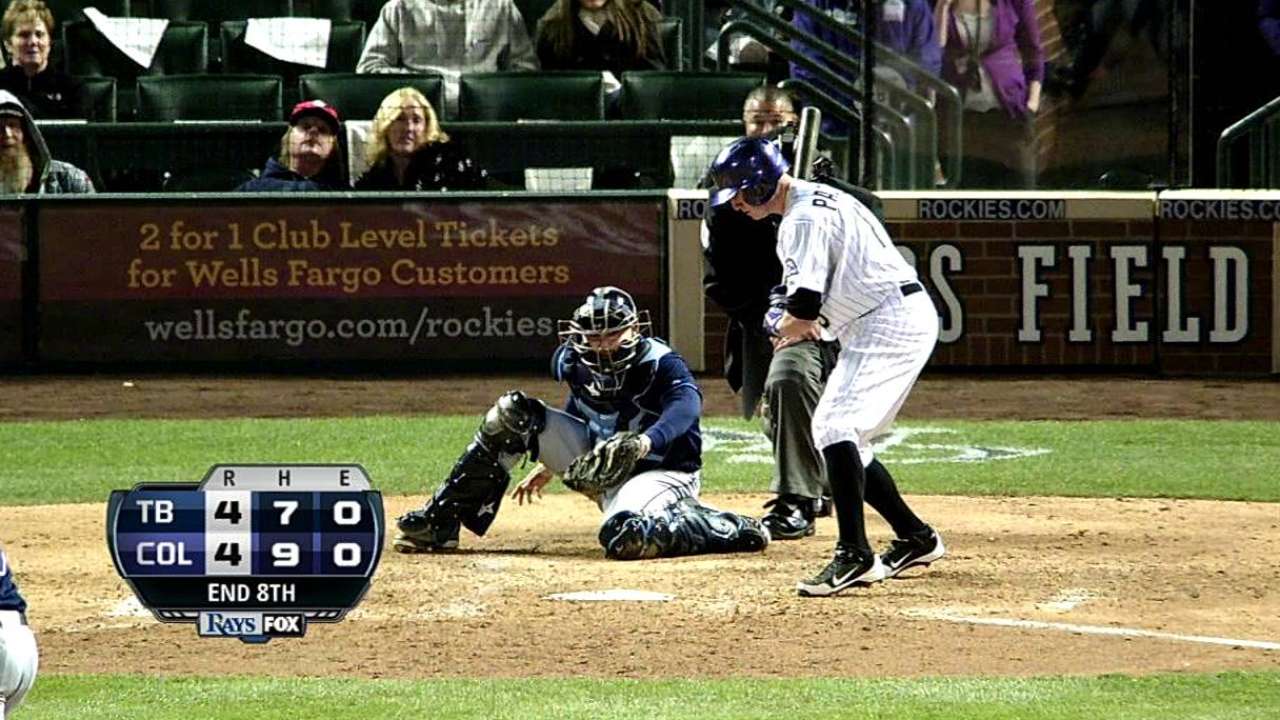 ST. PETERSBURG -- The Rays optioned reliever Brandon Gomes to Triple-A Durham on Monday. Among the reasons he became the odd man out was the fact that he still had an option, which meant the Rays could send him down without having to risk losing him to another team.
"He knows he belongs here and that he can do this," Rays manager Joe Maddon said. "Sometimes the rules work in your favor. Sometimes the rules work against you. The rules are the rules, and I'm not going to go into great detail about that. But Brandon Gomes could and should be a Major League pitcher. His time is going to come."
Gomes allowed home runs in four of his last five appearances since May 7 against the Orioles. Prior to that stretch, he had a 2.87 ERA and 13 of his first 15 appearances were scoreless.
"The home run ball has hurt him a little bit," Maddon said. "… But his stuff is really good. And he's not afraid. He fits well within our culture. Again, it's just a part of the way this thing works sometimes. From outside looking at it, it's tough to understand. But he'll be back. And he'll be back for many years. He's a very good Major League relief pitcher."
Monday was an off-day for the Rays, so Maddon had to give Gomes the news via the telephone.
"I apologized to him for having to do it by telephone," Maddon said. "Sometimes you have to do these things when you're not in person, based on timing and circumstance. So I did. I spoke to him on the phone yesterday. He was very professional about it. I have a lot of respect for this young man. Like I said, he's a Major League pitcher and he will be back."
Bill Chastain is a reporter for MLB.com. This story was not subject to the approval of Major League Baseball or its clubs.