Odorizzi's career night boosts confidence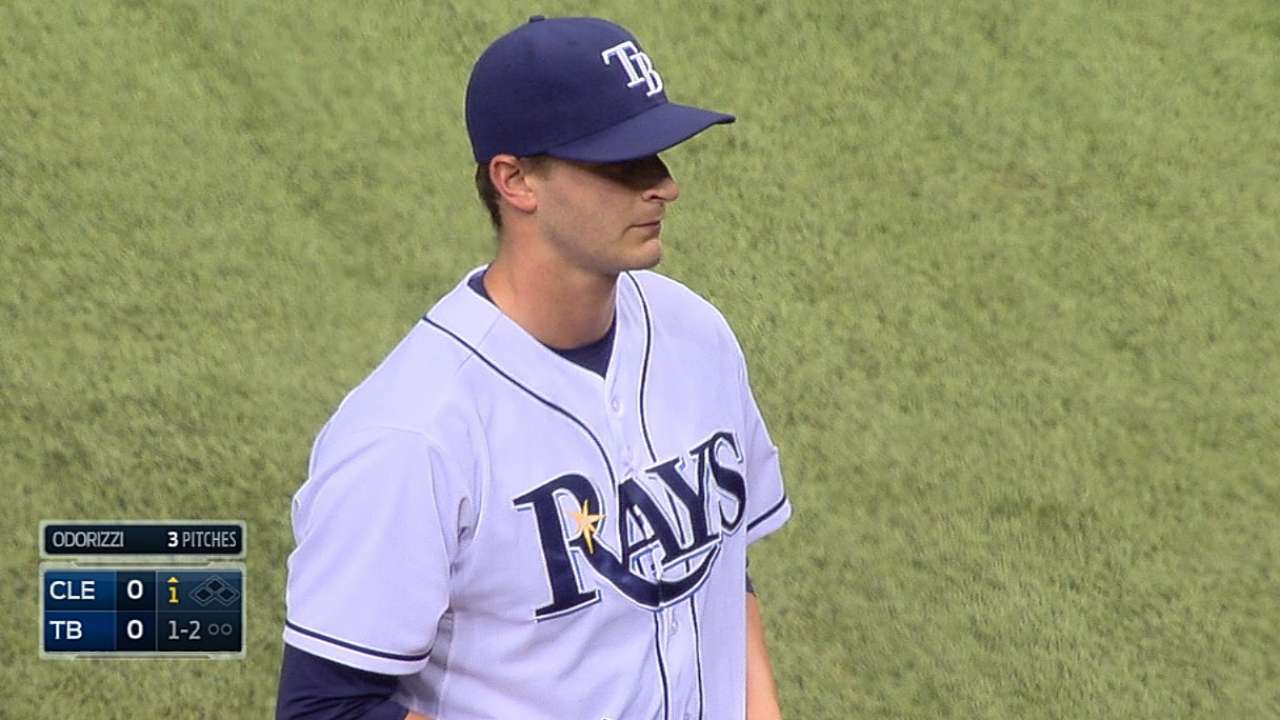 ST. PETERSBURG -- Even though he lasted only five innings and didn't get the win, Jake Odorizzi said he got a huge boost of confidence from Friday's night's 11-strikeout performance against the Indians, which he hopes will serve him well moving forward.
"It wasn't mechanical, it wasn't anything; it was just execution," said Odorizzi (1-3, 5.79 ERA), who has previously struggled his second and third times through the batting order.
Odorizzi's career-high 11 K's tied for the second most by a rookie pitcher in the Major Leagues this season. The Rays' record for strikeouts by a rookie is 12, set by Dan Wheeler on Sept. 12, 1999.
"That's the best I've mixed all year," continued Odorizzi. "That was kind of our game plan going into it, trying to keep it simple. You've got to start someplace. Hopefully this will be the right direction for me going forward."
Odorizzi's slow curve, in particular, stood out Friday night.
"It's a big pitch," Odorizzi said. "I've been kind of getting away from it in my past outings, using it more sparingly. I think it was a big key to my success, just showing a different speed and something different that nobody is used to seeing."
Manager Joe Maddon was also complimentary of the way the young pitcher executed.
"We talked about going out there with a different game plan, and he did," said Maddon. "Just understanding what he does well, primarily. He mixed all his pitches extremely well. Self-awareness is a really wonderful quality to have. We spent some time trying to give him that awareness moment.
"His stuff is good. I'll defend his stuff. Now how do you utilize your stuff? That's where we're at with him right now. We talked primarily about approach and utilizing all of his weapons in a better manner."
Jim Hawkins is a contributor to MLB.com. This story was not subject to the approval of Major League Baseball or its clubs.