Hickey ejected after arguing in first inning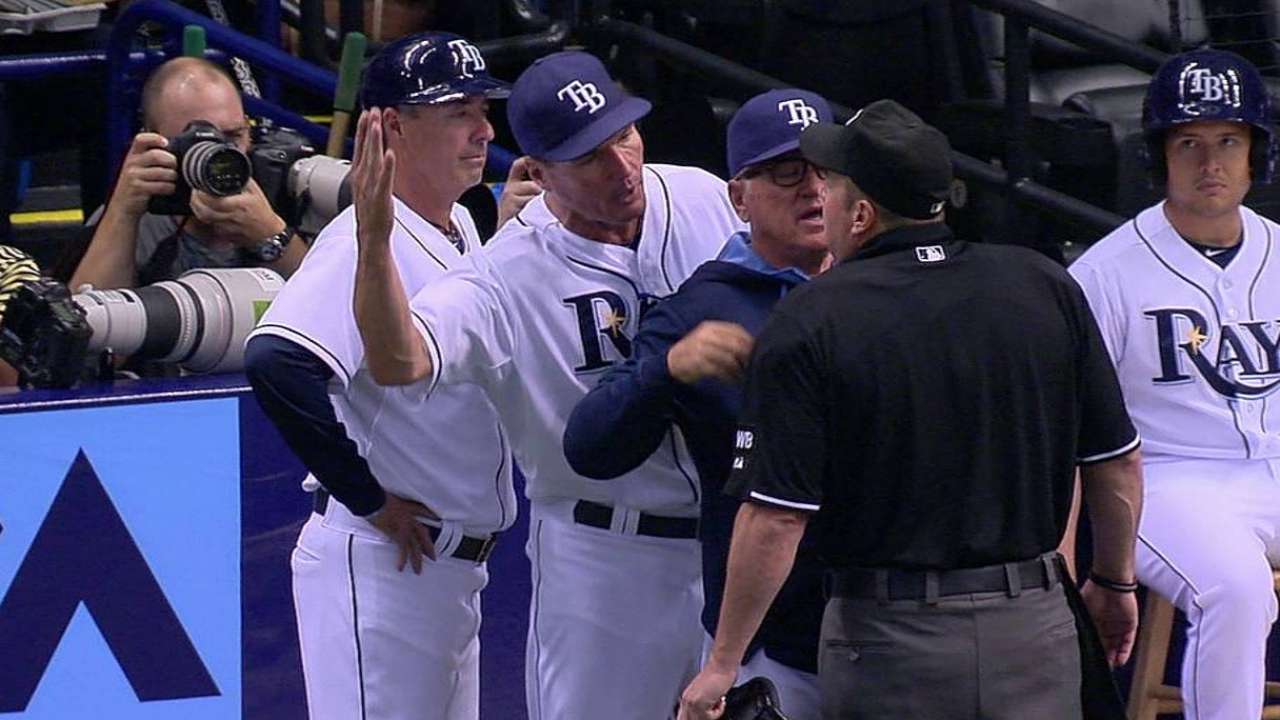 ST. PETERSBURG -- Rays pitching coach Jim Hickey didn't make it out of the first inning before getting ejected by home-plate umpire Marty Foster on Thursday.
With two outs in the top of the first, Rays starter David Price threw an 0-2 pitch to Adam Jones that Foster called a ball when Jones checked his swing. Nelson Cruz attempted to steal second on the pitch, but was thrown out by catcher Jose Molina for the third out.
The problem arose because Hickey did not believe Jones checked his swing, which would have resulted in a strikeout. Obviously, the Rays would have rather not faced Jones again in the second. An appeal was made to first-base umpire Alan Porter, who agreed that Jones did hold his swing.
Hickey continued to bark from the dugout and that's when Foster ejected him.
Hickey then came onto the field to continue the discussion to no avail.
Hickey had only been ejected one other time. That came on May 2, 2009, in a game against the Red Sox.
Bill Chastain is a reporter for MLB.com. This story was not subject to the approval of Major League Baseball or its clubs.