Rays plan to ride Hanigan's hot bat behind the plate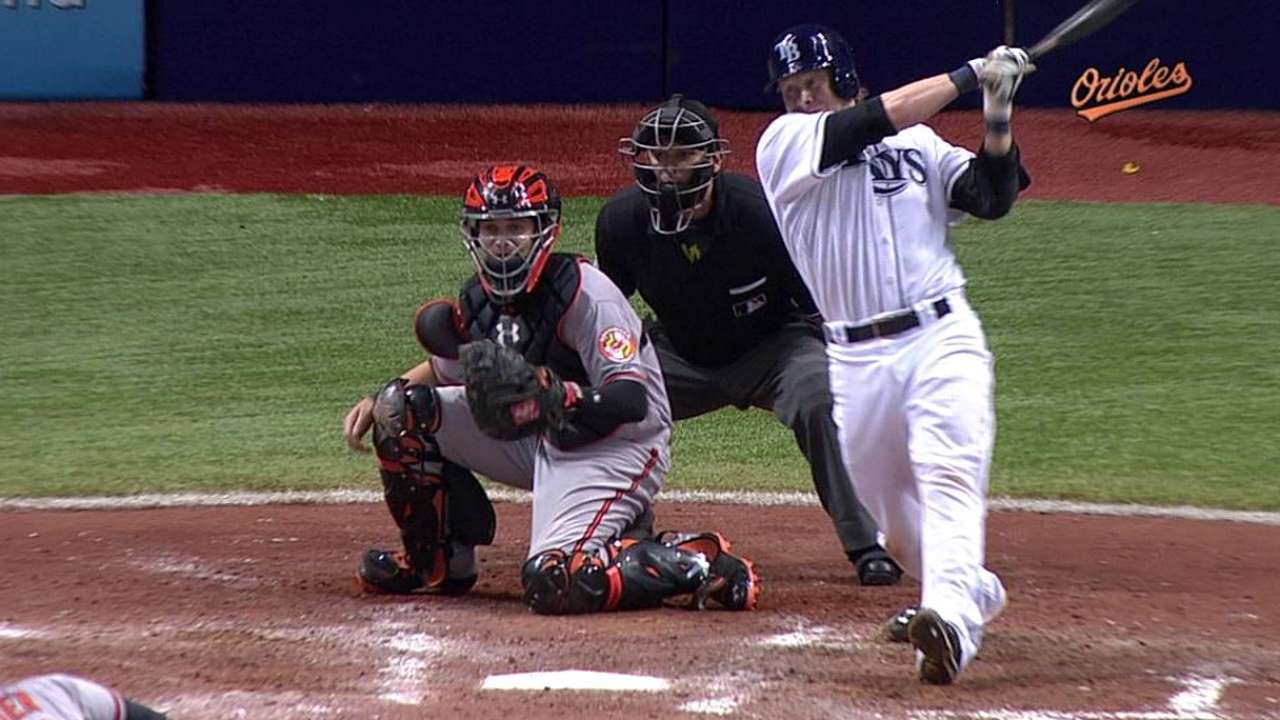 ST. PETERSBURG -- Prior to the start of the season, Rays manager Joe Maddon said that the catching breakdown between Ryan Hanigan and Jose Molina would likely be 51 percent for Hanigan and 49 for Molina. But thus far, the breakdown hasn't worked out that way. Molina made his 13th start of the season Thursday night against the Orioles while Hanigan has made 22 starts.
"Right now I think part of it is Hanny is doing so well," Maddon said. "You saw the big hit he got [Wednesday] night against a real tough pitcher. And he's just been doing really well."
The hit referenced by Maddon came off Tommy Hunter in the ninth inning of the Rays' 4-3 loss to the Orioles. Hanigan's single drove home a run, giving him 18 RBIs on the season.
Maddon sounded like the Rays would ride Hanigan's hot bat while they can, and they will try to keep Molina sharp in the interim.
Maddon noted that Molina "can handle whatever we want to throw out at him."
"J-Mo, he's been great," Maddon said. "His work's been spectacular. He's really trying to be helpful when he's not playing. ... It's a long year, man. Things change. J-Mo's not 25 any more. So I like the idea of taking care of him right now.
"... I know he'd like to be playing more now, that's just who he is. But I think in the long term, it's going to benefit us and him."
Molina started a career-high 87 games in 2013. Hanigan's career high for starts came in 2012 when he started 98 games for the Reds.
Bill Chastain is a reporter for MLB.com. This story was not subject to the approval of Major League Baseball or its clubs.