Cobb nears return with strong bullpen session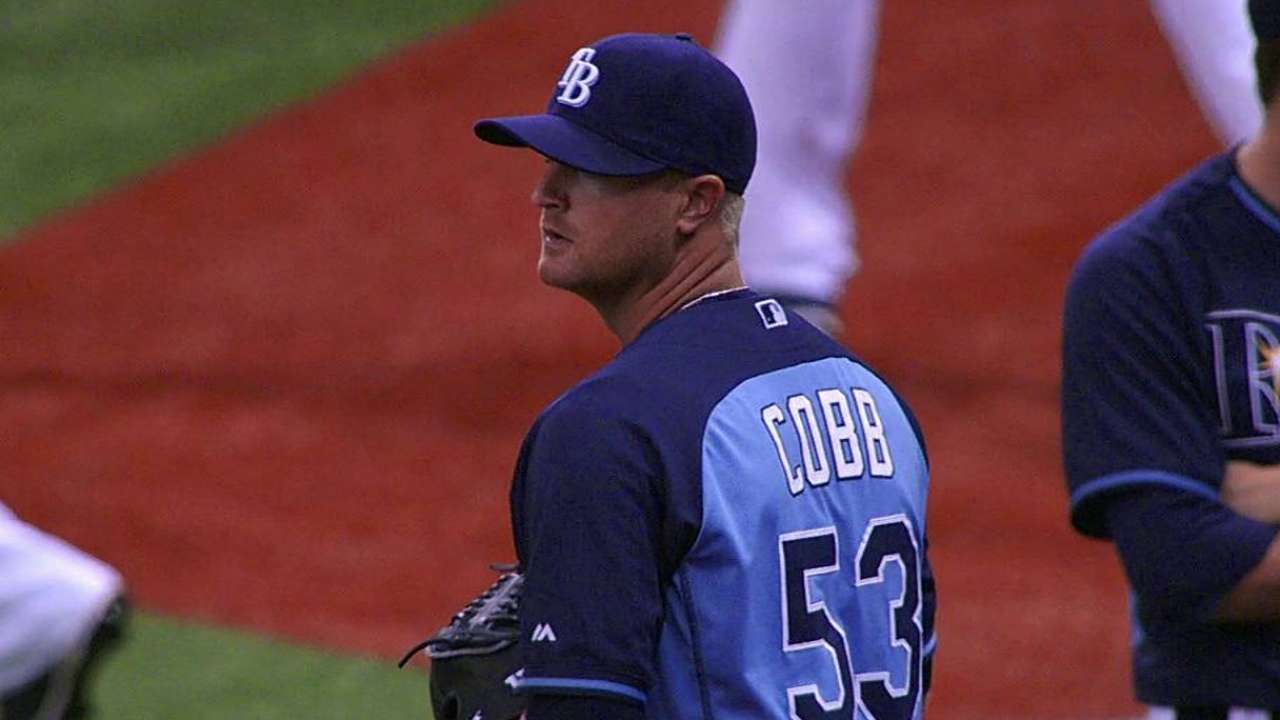 ST. PETERSBURG -- After personally monitoring Alex Cobb's bullpen session prior to Tuesday night's game against the Orioles, manager Joe Maddon predicted "if there are no setbacks," Cobb could return by the end of the month.
"That was pretty impressive," Maddon said after the workout. "Cobber is feeling really good. He had really good stuff. He's not far off."
Maddon said the next step for Cobb, who has been on the disabled list with a strained left oblique since April 13, may be to throw a situational bullpen "in a couple of days."
With Matt Moore out for the year following Tommy John surgery, and Jeremy Hellickson still recovering from offseason elbow surgery, the Rays will welcome the return of the 26-year-old Cobb.
On April 12, the Rays pitchers boasted a 2.55 ERA -- fourth-best in baseball -- and the starting rotation had an ERA of 2.77. Up to that point, the starting pitchers had absorbed 70.4 percent of the team's innings.
Since April 13, the pitchers combined for an ERA of 5.34 and the Rays' starting rotation had an ERA of 5.68 entering Tuesday -- both numbers the highest in Major League Baseball. Since Cobb went down with that injury, the starters have absorbed only 55.2 percent of the Rays' innings.
Jim Hawkins is a contributor to MLB.com. This story was not subject to the approval of Major League Baseball or its clubs.