Bell DFA'd; Karns up then back down for Rays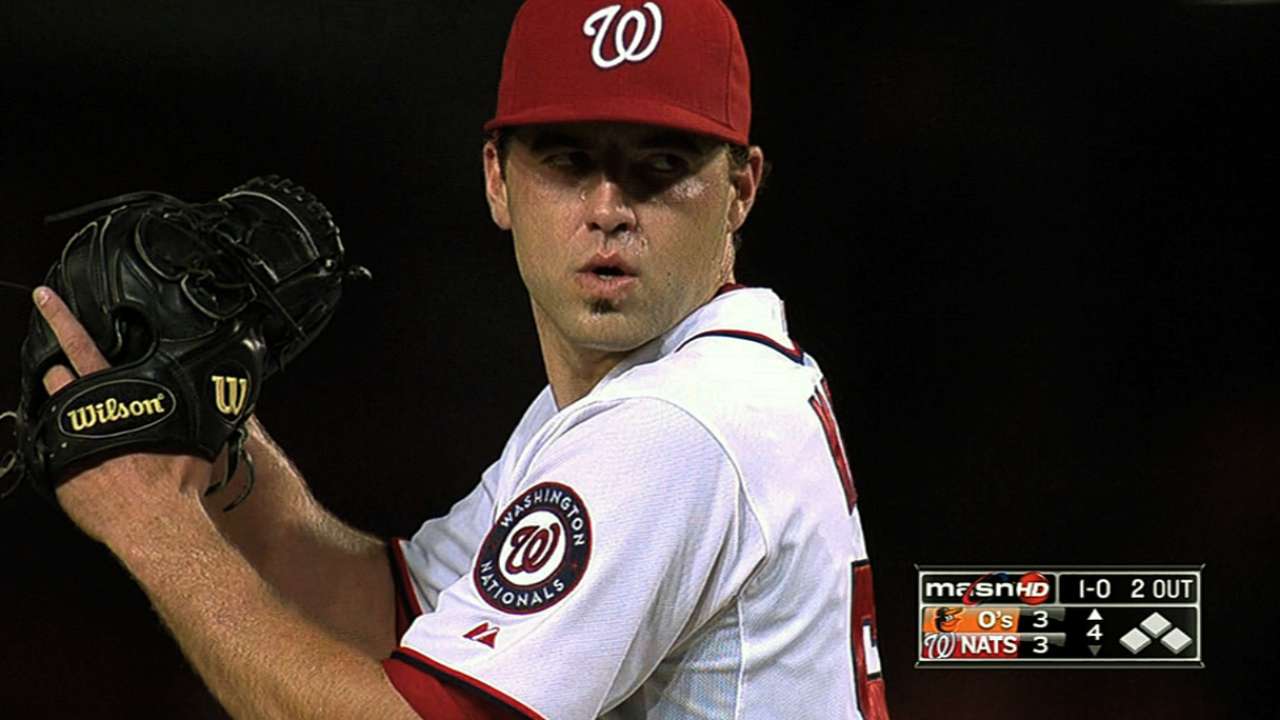 NEW YORK -- The Rays recalled right-hander Nathan Karns from Triple-A Durham and designated right-hander Heath Bell for assignment prior to Sunday's 5-1 win over the Yankees.
Karns provided insurance for the Rays if starter Erik Bedard didn't go deep into the game. Bedard pitched six-plus innings and got the win. Karns did not pitch, and afterward he was returned to Durham.
Bell was acquired by the Rays in a trade with the D-backs and appeared in 13 games, posting a 1-1 mark with a 7.27 ERA. Maddon noted that Bell handled the news with class, adding that Bell's stint Saturday, when he allowed three runs in one inning, had nothing to do with the move.
Maddon was asked why the Rays chose to designate Bell and not Josh Lueke, who took the loss in Saturday's game and has struggled all season. Maddon allowed that there was a lot of back and forth in the discussion about how to proceed with the move that needed to be made, but in the end they went with keeping youth. Lueke is 29, Bell is 36.
"From a scouting perspective, we still see a really big upside with [Lueke]," Maddon said. "... At times, you have to be more patient with a more youthful player, and that's pretty much it. ... We still think if he gets everything together that we're going to be rewarded by that patience."
Bill Chastain is a reporter for MLB.com. This story was not subject to the approval of Major League Baseball or its clubs.