Banged-up Rays progressing well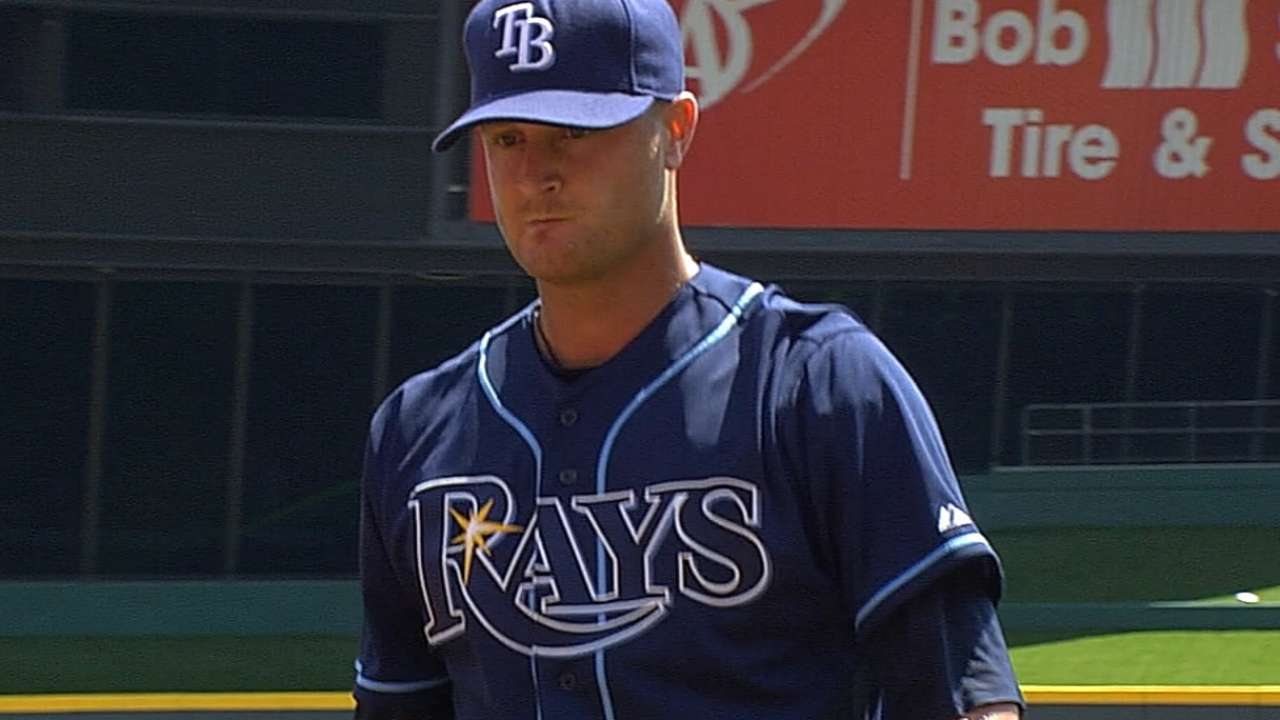 NEW YORK -- The Rays have started the season somewhat banged up, but for the most part, all of the injured players seem to be progressing well.
For starters, there are the starters, left-hander Matt Moore and right-handers Alex Cobb and Jeremy Hellickson. Although it's been tough to have three of the five regular starters on the disabled list, there is hope that two can return quickly.
Moore won't be back this season, as he underwent Tommy John surgery, but he is attacking his rehab, as he said he would, and is already doing range-of-motion exercises for his elbow in addition to exercises to keep his shoulder strong.
Cobb (strained left oblique) is doing well enough to create speculation that he could return as quickly as late May-early June at the latest.
Hellickson (surgery on right elbow) has not had any major setbacks, leaving the Rays with the impression that he can return by late June.
Infielder Tim Beckham, the No. 1 pick of the 2008 Draft, tore his right ACL, which required surgery in December. Thus he is four months past surgery and can be expected to be ready to play at the six-month mark. He should be on the field after the All-Star break.
Bill Chastain is a reporter for MLB.com. This story was not subject to the approval of Major League Baseball or its clubs.