Maddon pleased with Joyce in platoon role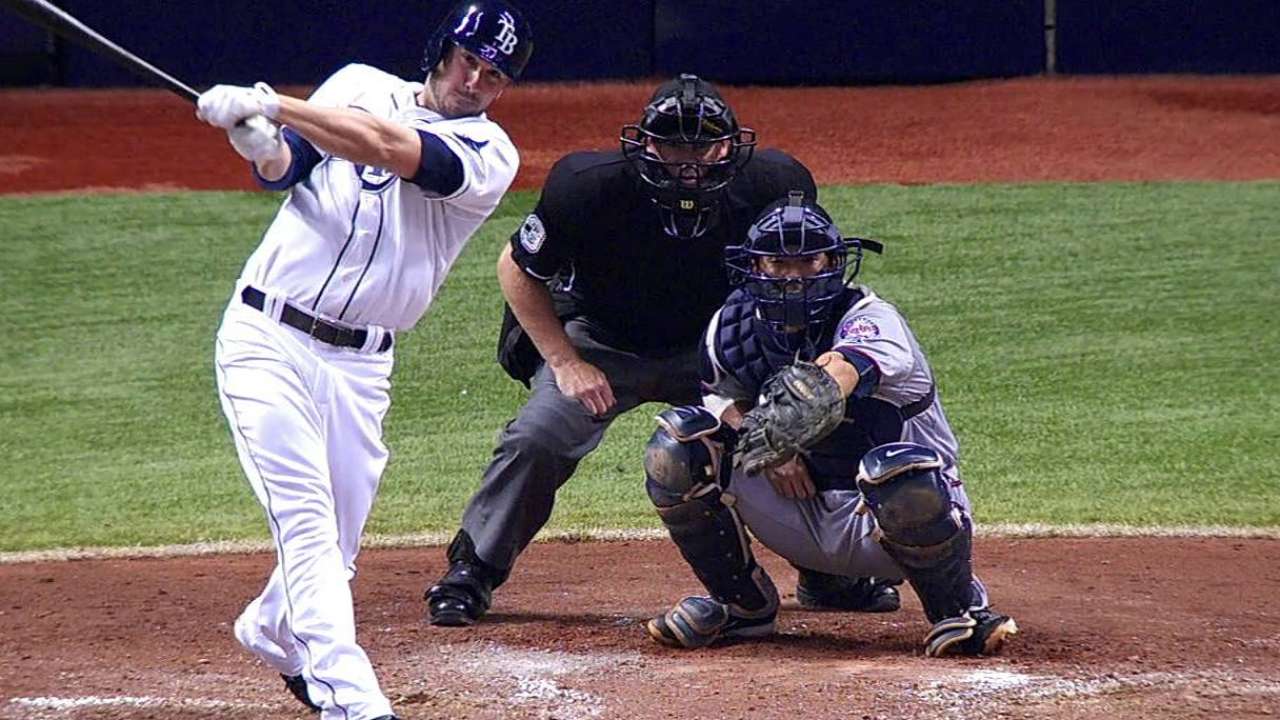 BOSTON -- Matt Joyce is hitting .328 with two home runs and 15 RBIs. On top of that, he ranks third in the American League with a .438 on-base percentage.
Rays hitting coach Derek Shelton noted that Joyce had not experienced a change in his approach.
"I think if you look back, he's always been a guy who gets on base," Shelton said. "A guy who commands the strike zone and a guy that walks. I think he's at an elevated level because it's a small sample, and he's doing it really well right now."
Joyce agreed with Shelton but said hitting the opposite way also had "a lot to do with it."
"But, I think for me personally, I've tried to have a discerning eye and be a selective hitter and get pitches I can hit and handle and drive in certain counts," said Joyce, who allowed that being in the lineup also helped.
Rays manager Joe Maddon was asked how long a platoon player like Joyce had to maintain his hitting to become an everyday player. He has hit against mostly right-handers during his tenure with the Rays.
"How do you know if you play him every day that would not go away?" Maddon said. "That's always my concern with a guy that you're playing in that role.
"We've gone down that path with him in the past, where all of a sudden you want to start playing him more against lefties and all of a sudden all these wonderful things start getting chipped into because a lefty can injure his confidence, can affect his swing, his timing, can affect a lot of different things. So for right now I'm pretty pleased with what he's doing and how he's doing it."
Bill Chastain is a reporter for MLB.com. This story was not subject to the approval of Major League Baseball or its clubs.