Hanigan reaches a Rays record for April RBIs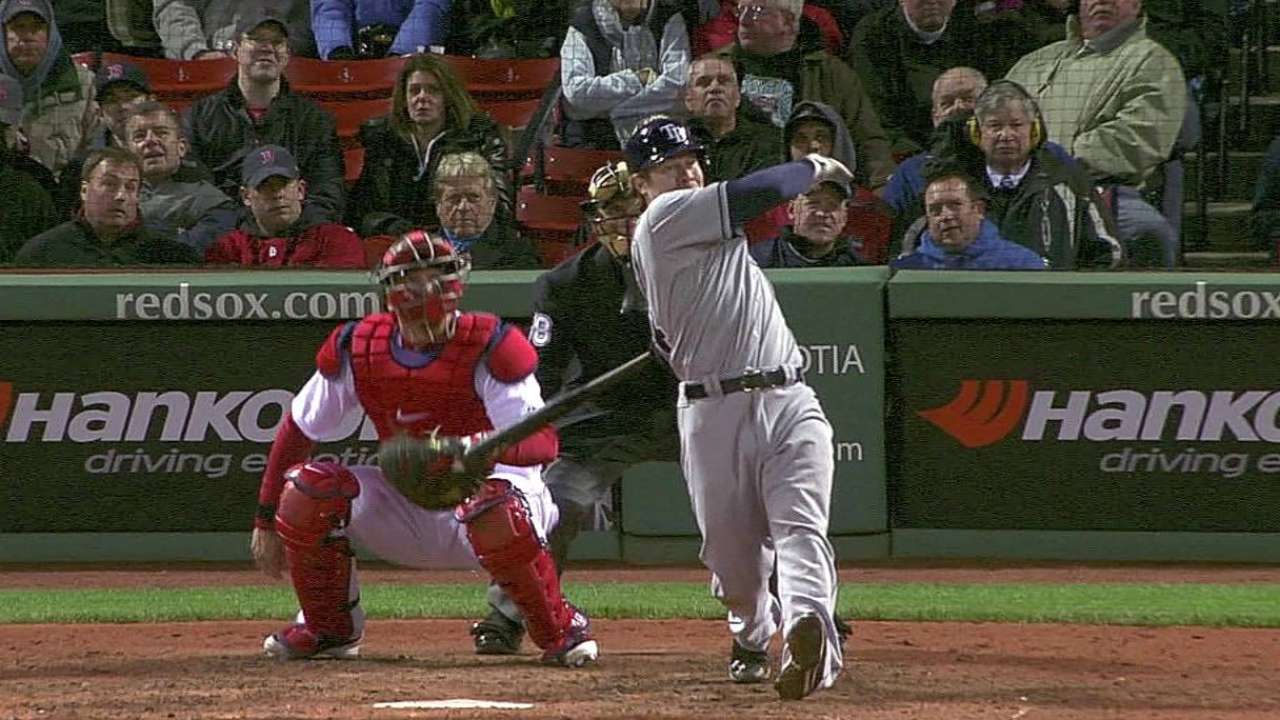 BOSTON -- Rays catcher Ryan Hanigan recorded his 15th RBI on Tuesday night, tying John Flaherty (1999) for the most by a Rays catcher in April.
Only in one other month has a Rays catcher had more RBIs: Flaherty with 17 in May 1999.
Among Major League catchers in 2014, Hanigan trails only Minnesota's Kurt Suzuki (19), and he is tied with Baltimore's Matt Wieters.
In addition, Hanigan has a team-high 10 RBIs with two outs. Rays catchers managed just 19 two-out RBIs for the entire 2013 season. Hanigan's three home runs tie him for the team lead with Evan Longoria, Sean Rodriguez and Ben Zobrist. The three home runs also eclipsed his totals from both 2012 and '13, when he hit two.
On defense, Hanigan has thrown out four of 10 attempted base-stealers. That 40 percent eraser rate ranks first in the Major Leagues, just ahead of former Ray Robinson Chirinos of Texas and Yadier Molina of St. Louis (both are five of 13, 38.4 percent).
Bill Chastain is a reporter for MLB.com. This story was not subject to the approval of Major League Baseball or its clubs.