Archer views Red Sox as Rays' top rival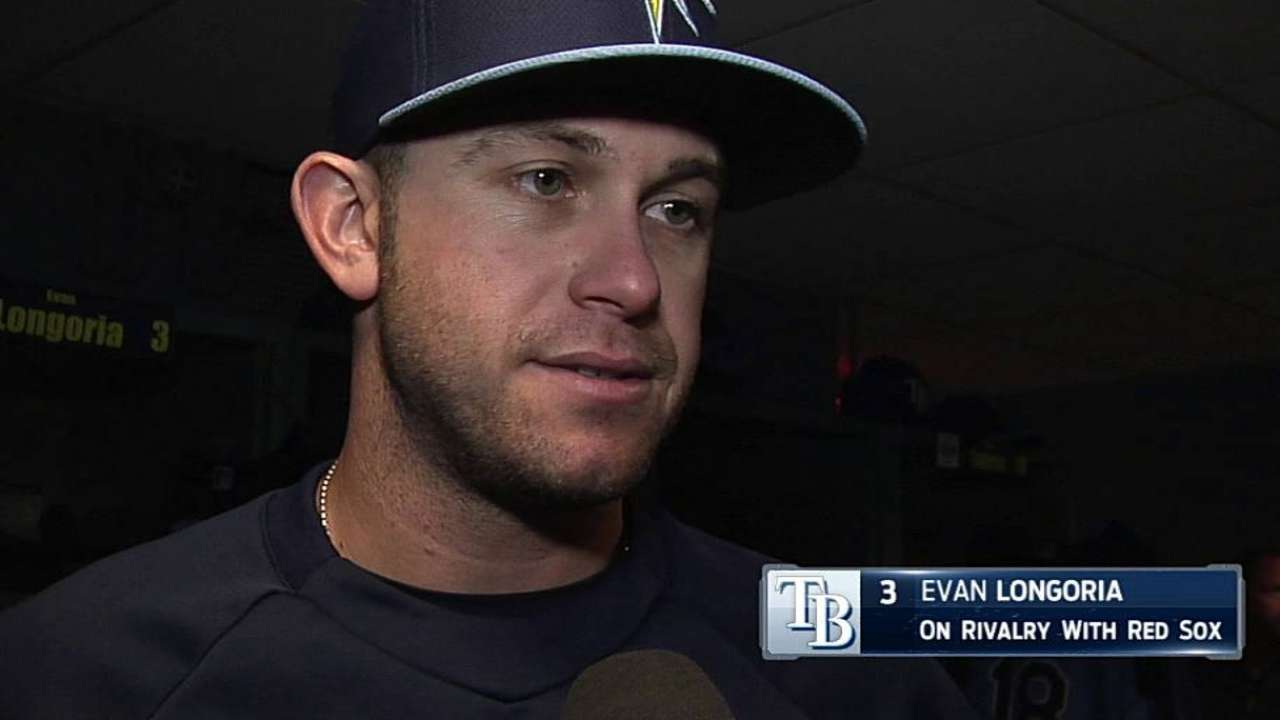 BOSTON -- Chris Archer, who will start Wednesday night's game against the Red Sox, told reporters he can't get caught up in the excitement and atmosphere of playing at Fenway Park.
"I have to consciously control it, because I don't want the emotion of the rivalry [to affect my performance], because they're our biggest rival," Archer said. "I don't know if we're theirs, but that's irrelevant. They're our biggest rival.
"So I try to put that on the back burner and treat it like any other game. I know that it's important. But over the course of the season, when you're playing Wild Card play-in games, Game 163 and all of that, every game is equally important -- and that's what I constantly remind myself."
Manager Joe Maddon would not commit to calling the Red Sox the Rays' top rival, but he understood why Archer would identify Boston as such.
"Archie's a wonderful young man, he's very bright," Maddon said. "He's introspective and he's thoughtful and he's all those things. So he might say something like that where the average baseball fan might not take it to that level. So I'm OK with his thoughts regarding that. I respect it.
"The big thing he'll also tell you [what] he has to do is control the controlables, and do the things he's capable of doing on that night and not do too much."
Bill Chastain is a reporter for MLB.com. This story was not subject to the approval of Major League Baseball or its clubs.