Maddon not rushing DeJesus back into outfield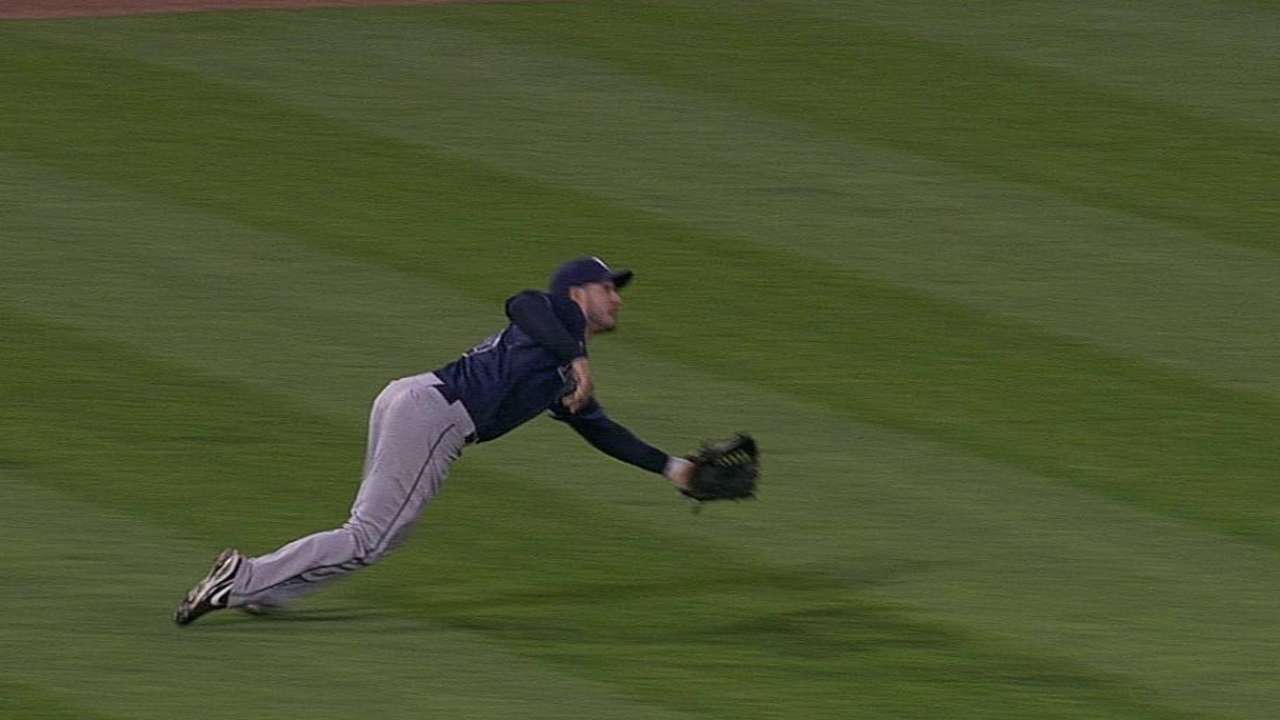 CHICAGO -- David DeJesus, who continues to rehab a shoulder that he tweaked while diving for a ball against the Yankees earlier this month, was again the designated hitter against the White Sox on Monday.
DeJesus batted seventh, while Matt Joyce hit third and played left field in the club's 7-3 loss.
"There's been no rush on it for me because I think Matty's done a great job out there, and that was part of the gig in the beginning," Rays manager Joe Maddon said. "When you have this revolving door with the DH, then you can do these different kind of creative things on defense. That's what I reminded David about. I said, 'Listen, this is part of why we set this thing up the way we did. If you need more time, let's take more time.'"
DeJesus, who hasn't played left field since April 22, threw Sunday and continues to improve. The shoulder certainly hasn't bothered him in the batter's box. In his past seven games, he's hit .389 (7-for-18) with one home run, six RBIs and four runs scored.
Joyce, meanwhile, leads the Rays with a .333 average and .447 on-base percentage. He set a franchise record with five walks in Friday's 9-6 loss to the White Sox. On Monday, Joyce made a spectacular diving catch, which ended in a double play.
"There's no rush," Maddon said. "I want [DeJesus] to get well and not push it or rush it and worry about it -- because it's not necessary."
Tony Meale is a contributor to MLB.com. This story was not subject to the approval of Major League Baseball or its clubs.