Loney fields praise for play at first base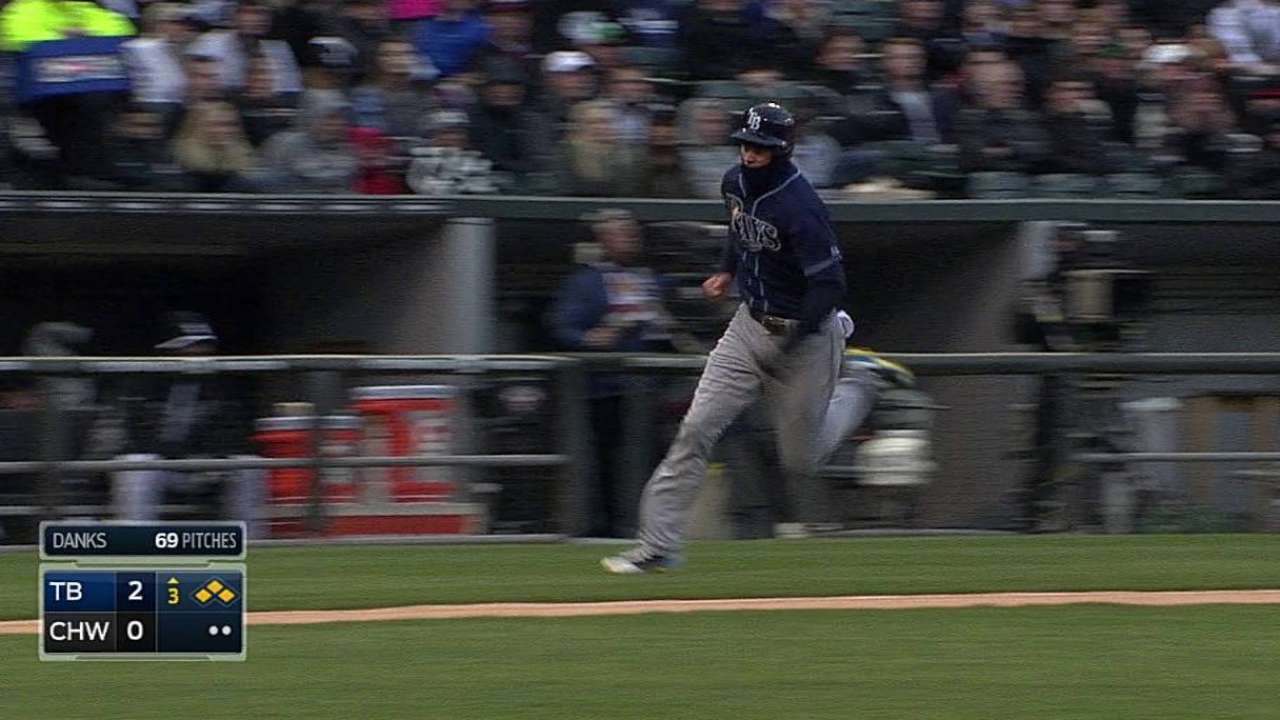 CHICAGO -- James Loney went 3-for-4 with three singles in Saturday's 4-0 win over the White Sox, but his most important contribution of the night may have come defensively at first base.
With the Rays leading 2-0 in the bottom of the fifth inning, starter Cesar Ramos loaded the bases with two outs, as Jose Abreu -- who hit a wak-off grand slam the previous night -- came to the plate. Abreu slapped a weak grounder down the third-base line, which was fielded by a charging Evan Longoria, who fired a one-hopper to first base. Loney picked the throw cleanly to record the third out and get out of the inning unscathed.
If Loney doesn't make that pick, the lead is cut to 2-1, the bases are still loaded and Dayan Viciedo is walking to the plate.
"He's pretty spectacular with all of that," Joe Maddon said of Loney. "Watch him. I mean, when the ball leaves the fielder's hand, he kind of puts himself in a position to read it, kind of gets a little bit lower and kind of coils back and just reads the whole thing from the moment the ball is thrown. It's really unqiue."
Loney, 29, is also hitting .321 with a team-leading 15 RBIs.
"We feel very fortunate to have him here for several years to come," Maddon said.
Tony Meale is a contributor to MLB.com. This story was not subject to the approval of Major League Baseball or its clubs.