Hanigan catches on quickly with Rays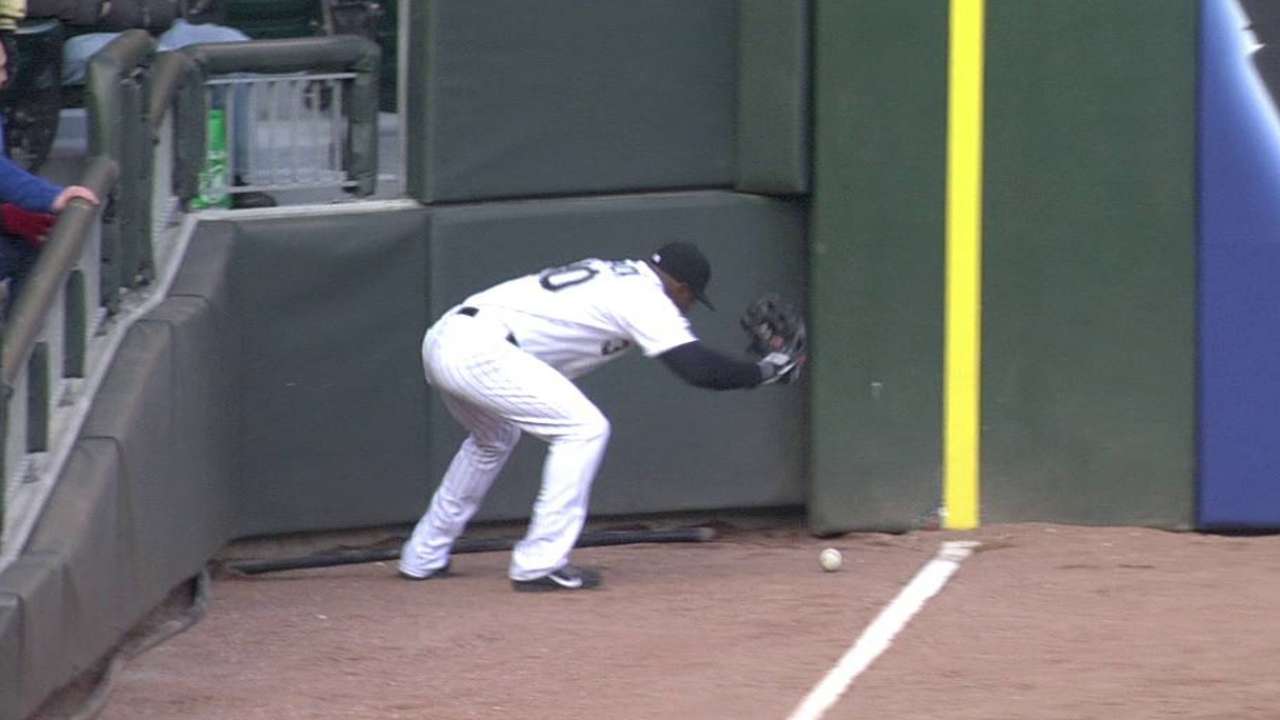 CHICAGO -- The Rays acquired catcher Ryan Hanigan from Cincinnati this past offseason, and if the first month of 2014 is any indication, they're sure happy they made that deal.
Hanigan, always known for his ability to manage a staff -- not to mention any pitch in the dirt -- has been swinging the bat with authority this year. His .255 average won't wow you, but he's tied for the team lead with three home runs and is tied for second, with Matt Joyce, with 14 RBIs.
Not bad for a guy doing most of his damage out of the nine-spot in the order.
"I want to swing it," the 33-year-old Hanigan said. "I want to be a complete player, no doubt. I'm feeling good at the plate."
Hanigan went 2-for-4 with a pair of doubles and two RBIs in Saturday's 4-0 win over the White Sox. His second-inning double to left scored James Loney and Logan Forsythe to give the Rays a 2-0 lead.
"I feel like I had four really good at-bats," Hanigan said. "My swing feels good right now."
So does his command of the pitching staff. Hanigan helped Cesar Ramos to his first career win as a starter on Saturday. Ramos, who was making his sixth career start, held Chicago's potent lineup in check, allowing five hits over five-plus shutout innings.
The key moment came in the fifth inning, when Ramos coaxed a grounder from dangerous rookie Jose Abreu to get out of a bases-loaded jam.
"Getting out of jams is what it comes down to," said Hanigan, who played for the Reds from 2007-13 and caught two no-hitters. "When things are going good, things can roll pretty smoothly, but when the pressure gets on, you got to make pitches and get out of situations. To keep them under control like that was huge."
Hanigan's influence, even in the first month of the season, is not lost on manager Joe Maddon.
"He's having good at-bats, and he's doing a great job behind the plate -- one of the finest blockers I've ever been around," Maddon said. "And just how much he cares, it's outstanding."
"He's made some blocks you're not supposed to make. They're just ridiculous. It just tells you how much he's involved in every moment of the game, whether it's at the plate or behind the plate. He's a pro, man. He fits every team. Every team would love to have him. He's a different cat."
Tony Meale is a contributor to MLB.com. This story was not subject to the approval of Major League Baseball or its clubs.