Ramos turns to Price for starting advice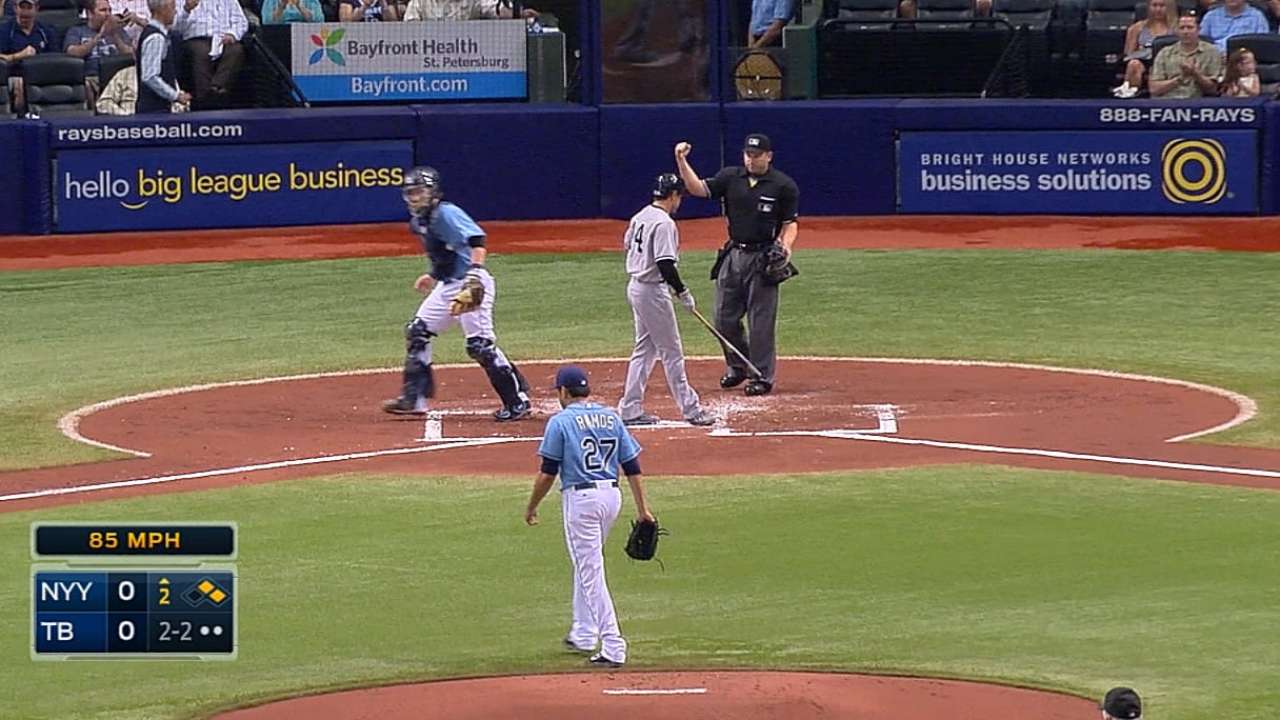 CHICAGO -- Matt Moore didn't start Saturday night against the White Sox. Neither did Alex Cobb. Nor Jeremy Hellickson. Or David Price, for that matter.
Rather, it was 29-year-old Cesar Ramos, who made his third start of the season -- and just the sixth of his career. He was coming off a five-inning, 53-pitch effort against the Yankees last Sunday. Those five innings were Ramos' most since Sept. 29, 2009, when he played for San Diego.
While Ramos is re-learning how to be a starter in the Majors on the fly, he's got a pretty good mentor in the Price, who is slated to start on Sunday afternoon.
"If he wants to talk to me about something, he knows I'm here for him," Price said. "We play golf all the time and talk about pitching and everything. These guys know I'm an open book. If they want to know something -- if they want to talk to me about anything -- they can just come and talk to me. If not, we have an extremely good pitching coach as well."
Manager Joe Maddon hoped Ramos could duplicate his effort against the Yankees on Saturday against the top-scoring team in the Majors, adding that he'll have no problem stretching him out a bit.
"I thought he was good," Maddon said. "He mixed his pitches well, pitched with his fastball, kept the ball down with some nice carry on it. I thought he did a nice job."
Tony Meale is a contributor to MLB.com. This story was not subject to the approval of Major League Baseball or its clubs.