Maddon offers praise for rookie Abreu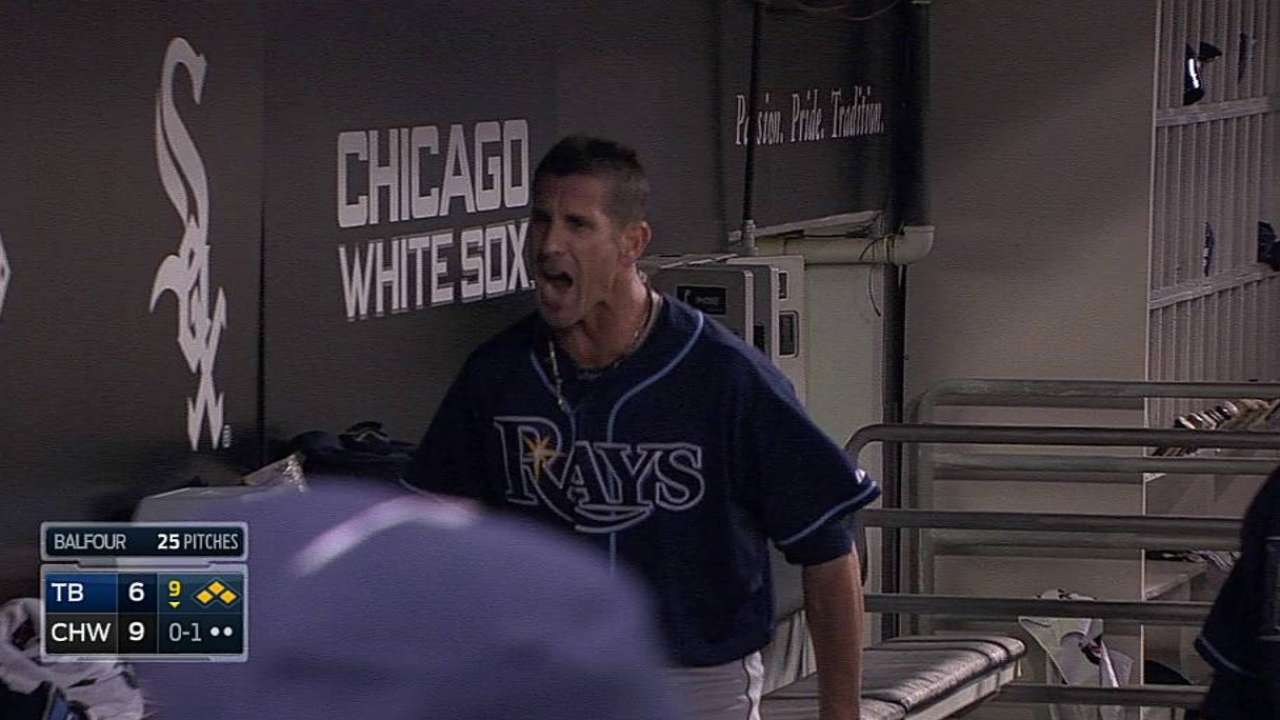 CHICAGO -- Friday night marked the first time Joe Maddon had ever faced Jose Abreu, and needless to say, the 27-year-old rookie left quite an impression on the 60-year-old manager.
Abreu went 3-for-6 with two home runs -- including a walk-off grand slam -- and six RBIs in Chicago's 9-6 win.
"Good scouting," Maddon said, chuckling. "He's really good."
In fact, Abreu reminded Maddon of another ultra-talented rookie.
"I saw Jose Fernandez for the first time last year against us at home, when we beat him," Maddon recalled. "And I thought he was the best young pitcher I've seen in a long time. I thought that after the first pitch that he threw in that game -- just the delivery, the way it came out of his hand, the whole vibe."
Fernandez, of course, was named Rookie of the Year last year. Abreu, with nine home runs and 27 RBIs in 24 games, looks well on his way to doing the same.
"Abreu is going to be one of the best hitters in the league this year," Maddon said. "He's different. He's got a great feel for what he's doing. I don't think he's ever going to be in a panic mode. Every part of the ballpark is small to him, especially in this ball park. When summer heats up, he's going to carry a lot of fly balls out of here. He's just a very mature, young hitter."
Tony Meale is a contributor to MLB.com. This story was not subject to the approval of Major League Baseball or its clubs.