Rays not in running for stolen base lead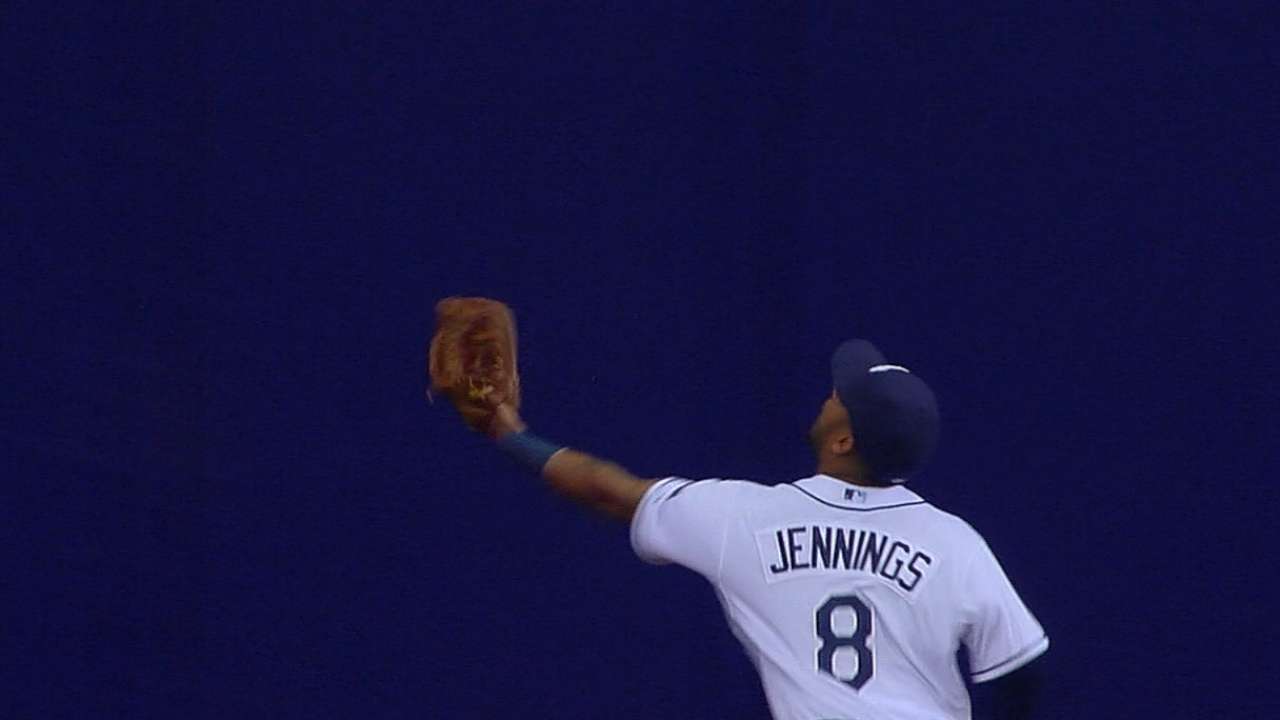 CHICAGO -- If you haven't seen the Rays steal many bases this year, that's because they haven't attempted many. In fact, they've attempted just 10 entering Friday's series opener against the White Sox, which is tied with Toronto for fewest in the majors.
"It's the evolution of the Rays," manager Joe Maddon said. "It's just a different team. I mean, you have one legitimate base-stealing threat on the team, where in the past we might have had four or five. You don't try to put the square peg in the round hole. You don't want to run yourself into outs just because you want to steal more bases."
Desmond Jennings leads Tampa Bay with three steals, while Ben Zobrist has two. As a team, the Rays have just eight steals -- the second-fewest in the majors.
Maddon doesn't mind.
"If we're in the top five as a base-running team, I'll take that over the fact that I don't care where we are regarding stolen bases," he said. "But if our decision-making -- taking the extra base, going first to third -- if those things are in order and we're not making stupid outs on the bases, then that's a positive.
"I'm all about [steals]," Maddon continued. "I love them. But if you don't have it, don't try it -- because you're just going to be giving up outs."
Tony Meale is a contributor to MLB.com. This story was not subject to the approval of Major League Baseball or its clubs.