In going distance, Price paces rest of MLB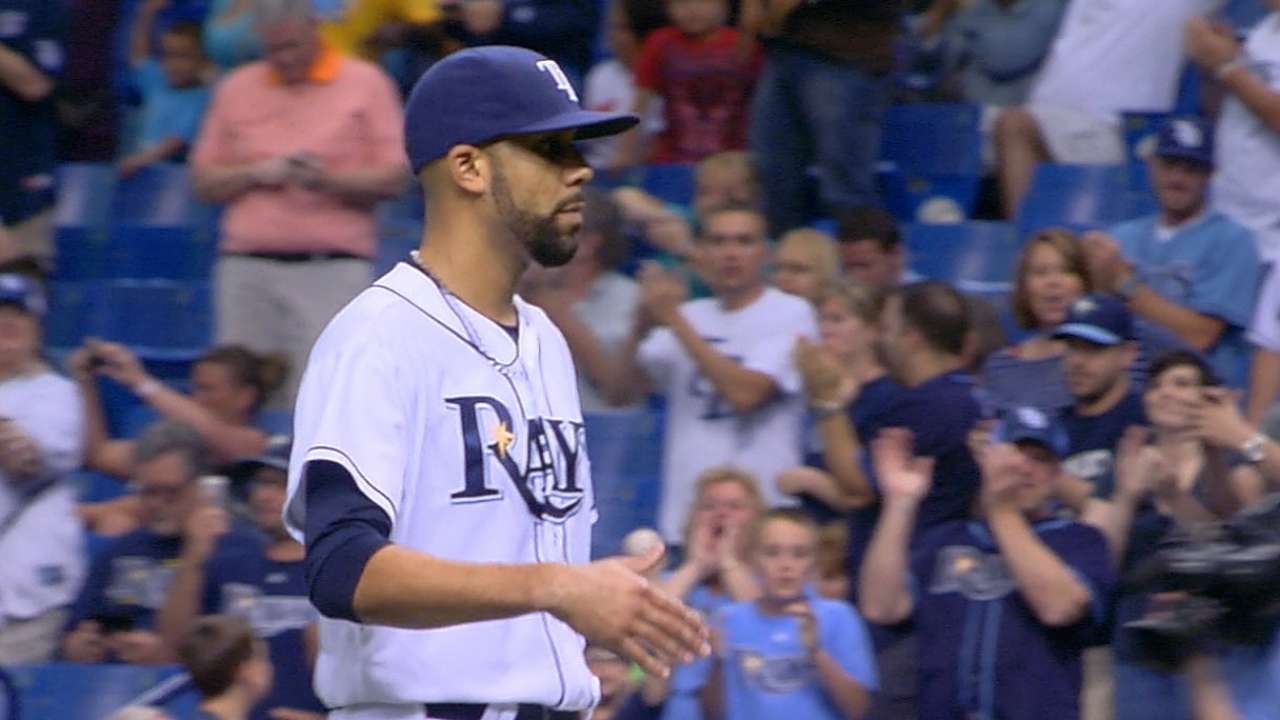 ST. PETERSBURG -- David Price on Tuesday night threw his ninth career complete game while minting the Rays' first complete game of the season.
Since returning from the disabled list July 2, Price has five complete games -- two more than any Major League pitcher. No opposing team has more complete games than Price during that span. The Reds and the Yankees each have five, and the Rays have five complete games by pitchers other than Price.
Price struck out 12 on Tuesday night, making for the fifth complete game in Rays history with 12 strikeouts or more. Price did it one other time, and James Shields did it three times.
Bill Chastain is a reporter for MLB.com. This story was not subject to the approval of Major League Baseball or its clubs.