Oviedo back in Majors for first time since '11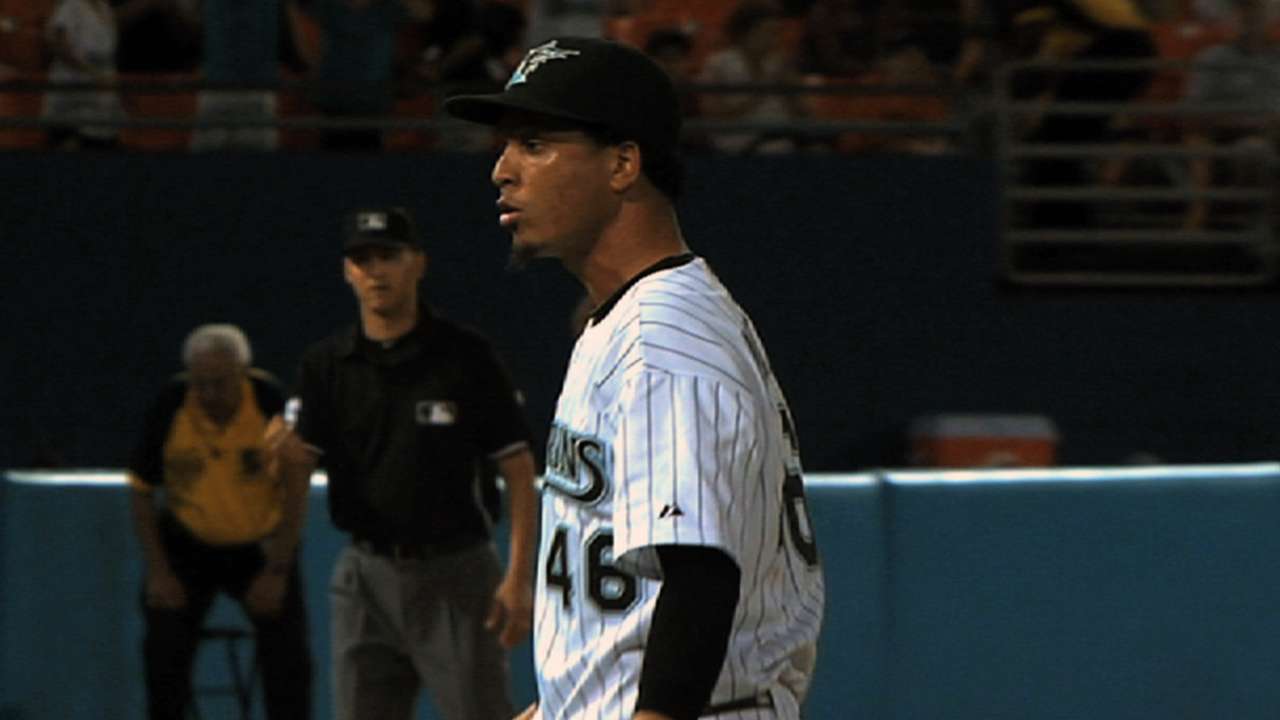 ST. PETERSBURG, Fla. -- One by one, Juan Carlos Oviedo's teammates, as well as Rays' pitching coach Jim Hickey, stopped by his corner locker on Tuesday to say hello and welcome him back.
"It's been a while," admitted Oviedo, who hasn't appeared in a Major League game since Sept. 21, 2011, when he pitched for the Marlins and was known as Leo Nunez. "Thank God I'm still able to do this."
Oviedo was reinstated from the disabled list on Sunday.
"We really believe he can be an influential part of the back end of our bullpen," said Rays manager Joe Maddon. "We're going to give him a chance to get his feet on the ground. He seems to be very calm, exterior-wise. But you don't know how his heart is beating inside. I'm sure it's going to be an adjustment.
"He has not pitched in the big leagues in a while. His velocity is up. We've got to see how it works out against Major League hitters."
The 32-year-old Oviedo missed the entire 2012 season because of visa issues and an eight-week suspension from Major League Baseball for age and identity fraud. He underwent Tommy John surgery in September 2012, which caused him to miss the entire 2013 season.
"At the start, it was a little tough for me," Oviedo said, speaking through a translator. "But you get accustomed to it.
"I feel good. My arm feels good. It's good to be back here."
Oviedo recorded 92 saves from 2009-11 when he was the Marlins' closer. He ranks third on the Marlins' all-time saves list behind Robb Nen (108) and Antonio Alfonseca (102).
Visa problems delayed his arrival at Spring Training this year until March 15, after which he pitched in two exhibition games.
Oviedo later made seven rehab appearances at Triple-A Durham. Over his final five rehab outings, he allowed one run on one hit while striking out six and walking nine in five innings.
"He's been throwing well in Triple-A," said Maddon. "He's had an extensive rehab.
"I got good preparations to get back here," Oviedo said.
The Rays re-signed Oviedo on Jan. 24 to a $1.5 million contract that can escalate to $2.9 million with incentives.
Jim Hawkins is a contributor to MLB.com. This story was not subject to the approval of Major League Baseball or its clubs.