Fuld back at the Trop, but as the visitor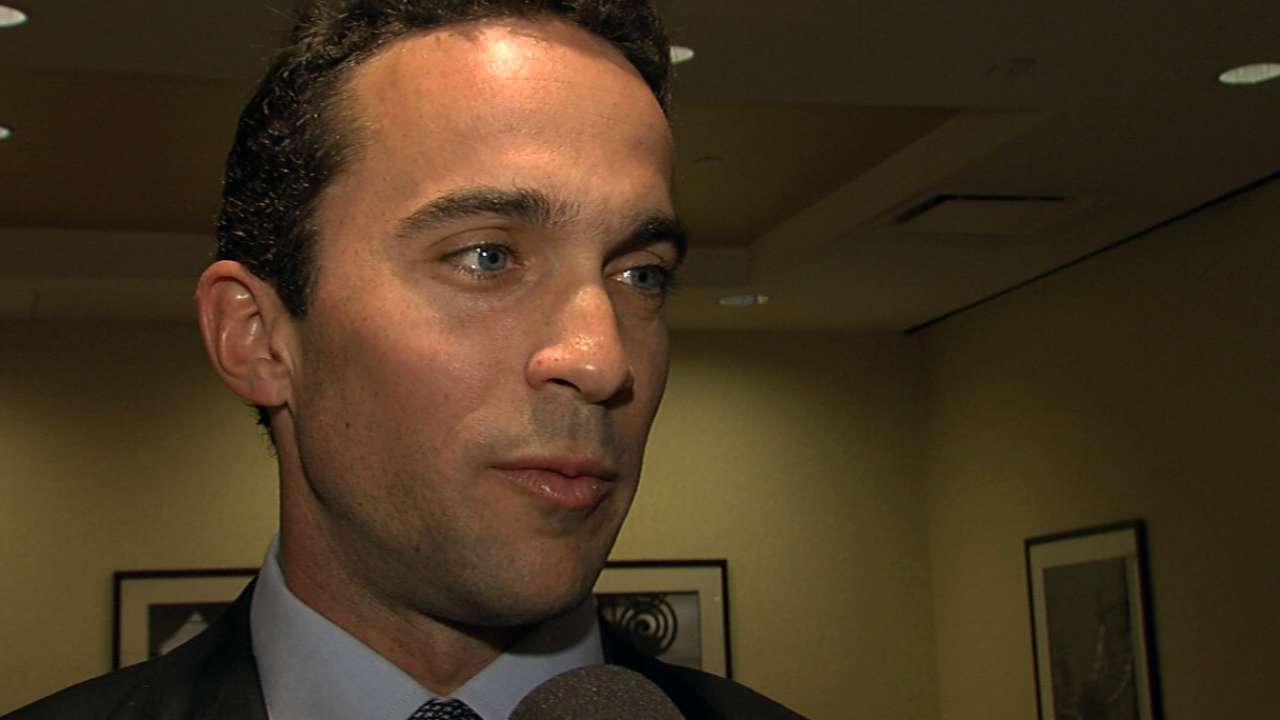 ST. PETERSBURG, Fla. -- For outfielder Sam Fuld, Tuesday felt doubly strange.
"It was my first day with the Twins, meeting my new teammates, and at the same time, back here seeing my old teammates," said Fuld, who was non-tendered by the Rays at the end of last season and signed with the Athletics, only to be designated for assignment on April 12 and claimed off waivers by the Twins on Sunday.
"It felt strange and great. It was kind of a crazy day. Very ironic. I have great memories here, and great relationships."
"I'm very happy for him," said Rays manager Joe Maddon. "He's a valuable addition to any organization. Minnesota is going to love him."
Fuld came to the Rays prior to the 2011 season in the trade that sent Matt Garza to the Cubs.
The Twins are hoping the versatile Fuld, who can play all three outfield positions, will upgrade their offensive production. He will also give them another option in the outfield, should center fielder Aaron Hicks continue to struggle at the plate.
In seven games with the A's this season, Fuld batted .200 with two triples, a home run, four RBIs, and five runs scored. Fuld, who was on a Minor League contract, made the team in Spring Training.
Jim Hawkins is a contributor to MLB.com. This story was not subject to the approval of Major League Baseball or its clubs.