Bell relieved Infante's injuries not worse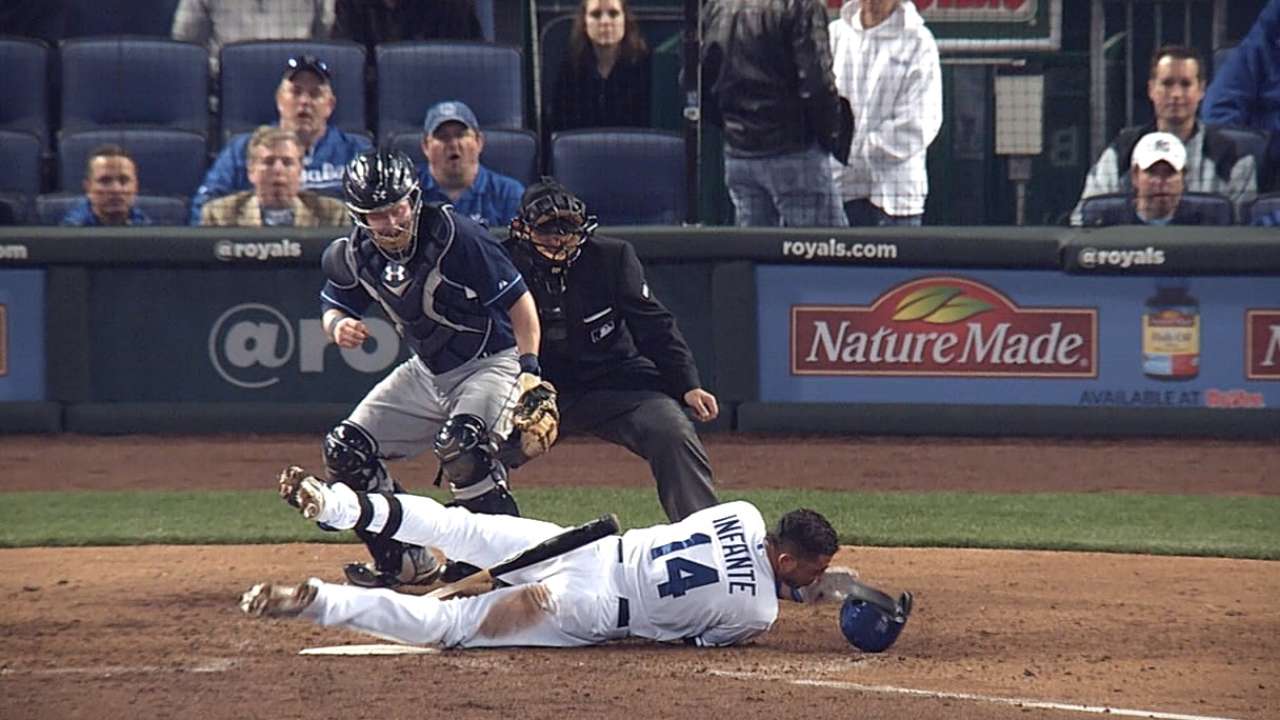 KANSAS CITY -- Rays reliever Heath Bell was happy about the news regarding Royals second baseman Omar Infante, whom the Rays reliever hit with a pitch in Monday night's 4-2 loss to the Royals.
Infante did not sustain a concussion or a broken jaw after getting hit in the chin.
Infante experienced a laceration on the lower left side of his face that required six stitches. He also had a sprain of his right jaw because of the impact of the pitch.
The results came after Infante was treated and examined at the University of Kansas Medical Center.
Concern was deep soon after Infante was struck because the wound produced a large amount of blood. Infante went down after the impact, but he was able to regain his feet and walk off the field under his own power.
Bell, who is a longtime friend of Infante's, said he learned Monday night that Infante's injuries were not as bad as first believed.
"Hopefully I'll get a chance to see him today or tomorrow," Bell said. "I think he knows that wasn't intentional. It's just something that happened. We just go in there to battle, and we never want anybody hurt."
Bill Chastain is a reporter for MLB.com. This story was not subject to the approval of Major League Baseball or its clubs.