Bell has extra incentive to make All-Star team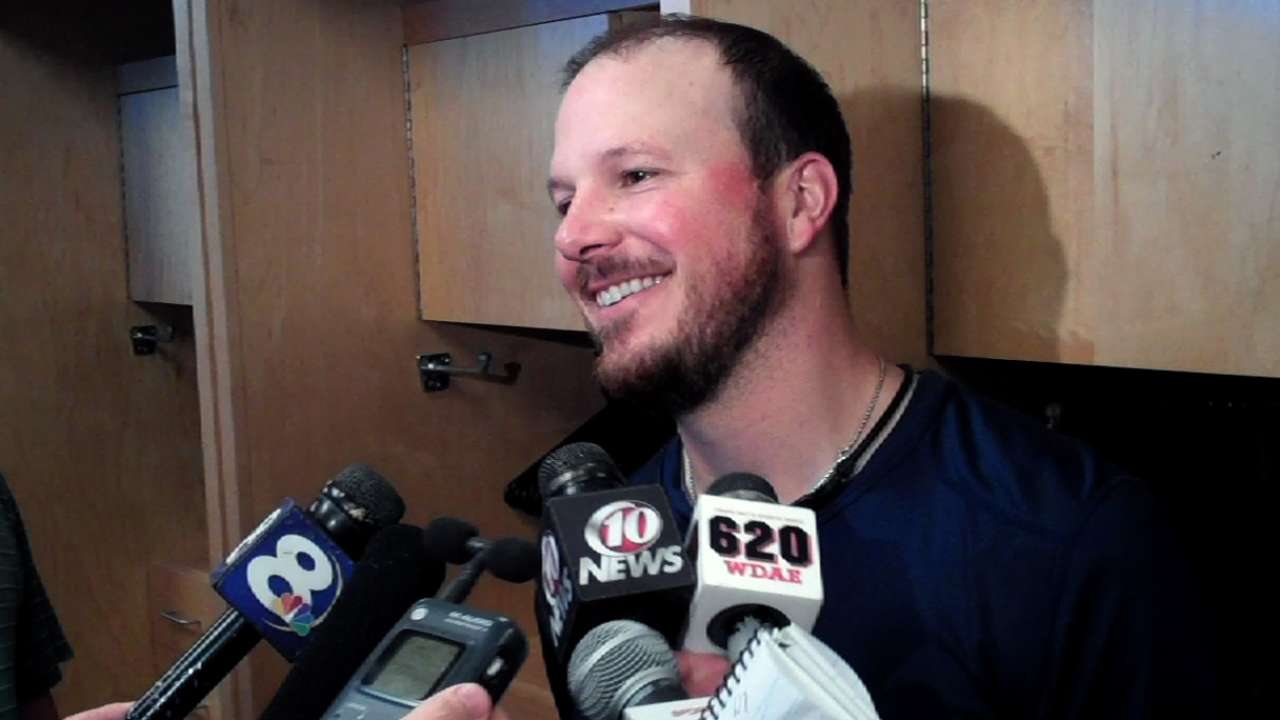 KANSAS CITY -- Most players don't need any added incentive to make the All-Star Game, but Rays reliever Heath Bell managed to find some that all husbands who don't like to shop can relate to.
The Rays finish the first half of the season at home on July 13. The All-Star break follows, running from July 14 through July 17. The actual game will be played on July 15 and the Rays open the second half of the season in Minnesota on July 18.
So what does that have to do with Bell? He explained.
"We play Minnesota at the start of the second half, the All-Star Game is in Minnesota," said Bell, explaining that his wife and kids would be joining him in Minnesota for the entire week.
"So I keep telling my wife I'm not going to hang out with you guys because I'm going to make the All-Star team, because I don't want to go to the Mall of America for four straight days. They have an amusement park and it's cool. But I think after a day or two, it will be old news. So I'm trying to work really hard and do really well."
Bill Chastain is a reporter for MLB.com. This story was not subject to the approval of Major League Baseball or its clubs.