Joyce returns to site of college championship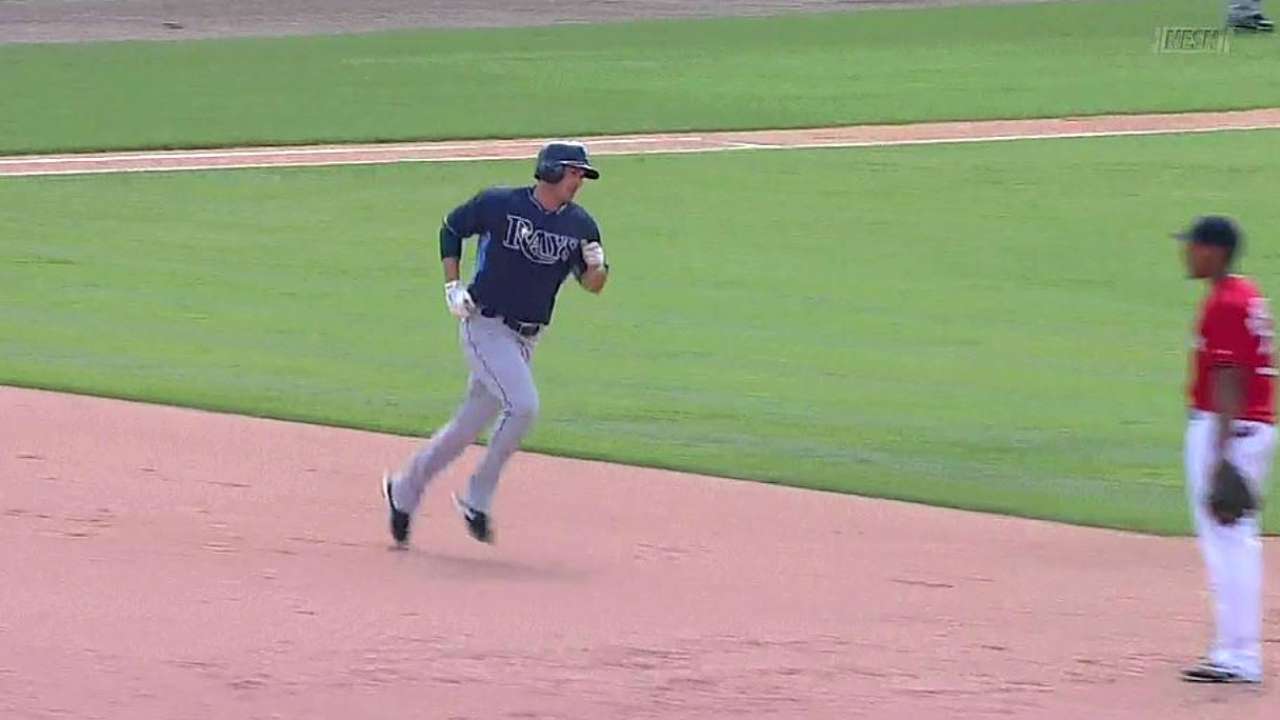 MONTGOMERY, Ala. -- Tampa Bay Rays outfielder Matt Joyce fondly remembers the last time he was at Riverwalk Stadium in Montgomery.
Sitting in the visitors' clubhouse before an exhibition game against Tampa Bay's Double-A affiliate, the Biscuits, Joyce talked about the 2005 NCAA Division II championship tournament.
Joyce, though he said he was 0-for-6 in the final game, was part of the champion Florida Southern Mocs.
"I remember running in from right field and jumping on the dogpile," Joyce said. "We played all the 'We Are the Champion' songs on the way home."
Stacy Long is a contributor to MLB.com. This story was not subject to the approval of Major League Baseball or its clubs.