Longoria, Jennings happy to return to Montgomery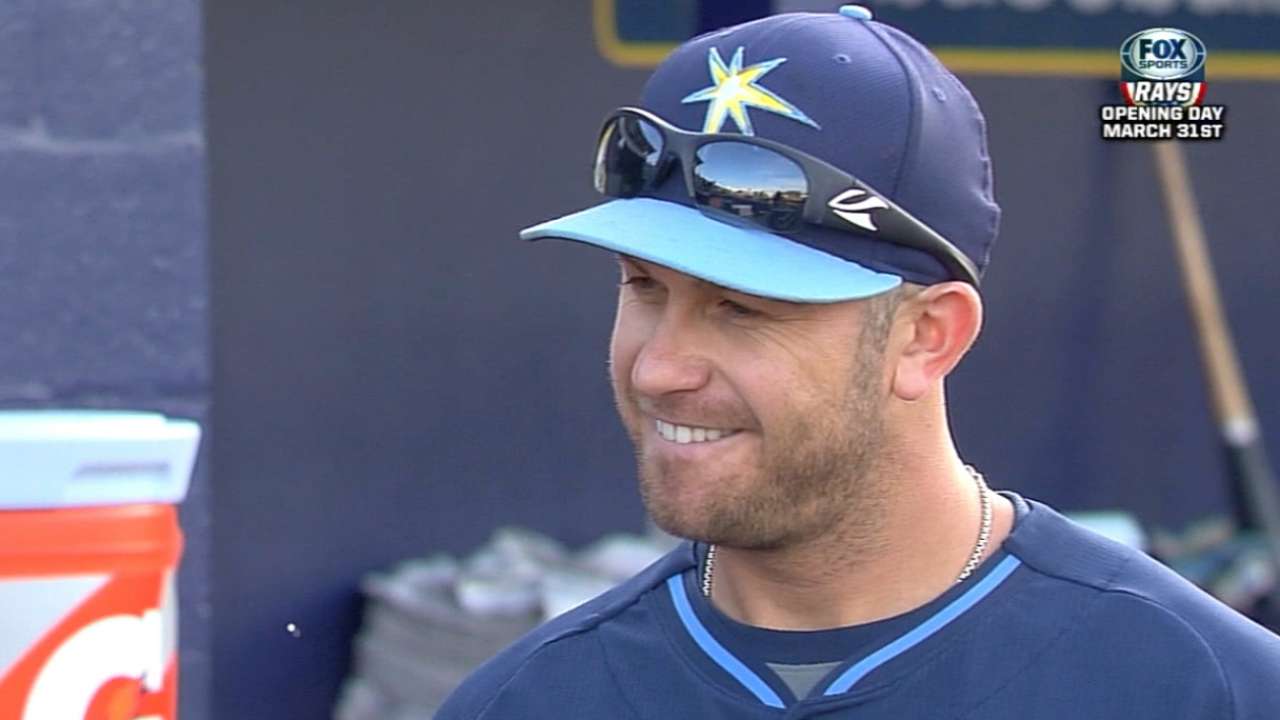 MONTGOMERY, Ala. -- Tampa Bay Rays third baseman Evan Longoria and center fielder Desmond Jennings, who both starred as Minor Leaguers for the Double-A Montgomery Biscuits, said they were excited to return to the city Saturday.
They were in the starting lineup for an exhibition game between the Rays and the Biscuits, Tampa Bay's Southern League affiliate.
"I had a lot of fun playing here," said Jennings, who is an Alabama native. "It was probably my best season playing when I was here."
Longoria and Jennings were Southern League Most Valuable Player Award winners in 2007 and 2009, respectively.
"This was probably where I made a lot of my fondest memories," Longoria said. "Of all the places I played in the Minors, we were taken care of the best here."
Longoria played a key role in Montgomery's 2006 Southern League championship -- capping his first season as a professional -- and spent the first four months of the '07 season with the Biscuits.
Longoria, whose home run in the 2011 regular-season finale clinched a playoff appearance for the Rays, also remembered a dramatic home run for Montgomery in 2006. He hit a game-ending home run that clinched a playoff series.
"Up to that point, that was probably the most exciting thing I had done -- from a personal standpoint -- in baseball," he said.
Stacy Long is a contributor to MLB.com. This story was not subject to the approval of Major League Baseball or its clubs.