Rays continue to bring Oviedo along slowly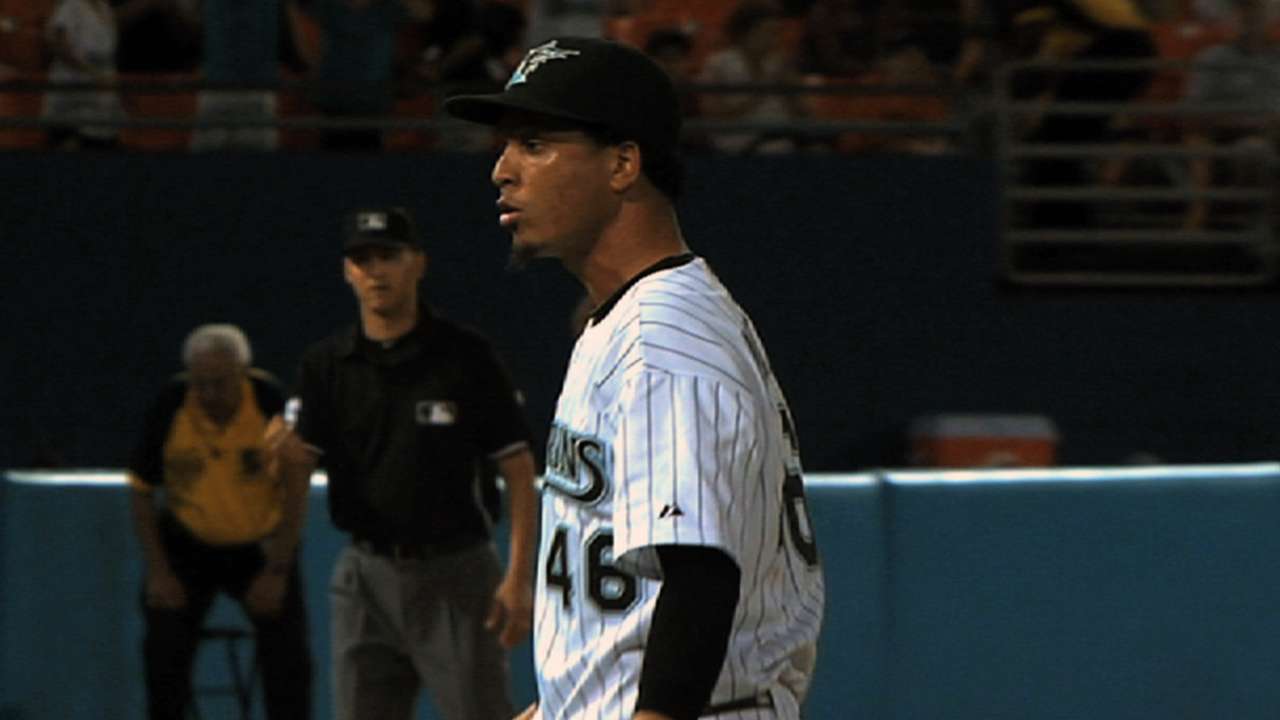 PORT CHARLOTTE, Fla. -- Juan Carlos Oviedo arrived to camp late due to visa issues in his native Dominican Republic. Now the veteran right-hander appears to be a long shot to break camp with the club.
Oviedo signed with the Rays prior to the 2013 season while recovering from Tommy John surgery to his right elbow, but he did not pitch for the Rays. The Rays re-signed Oviedo on Jan. 24 to a $1.5 million deal that can escalate to $2.9 million with incentives.
"Again, here's a guy coming off a severe injury," Rays manager Joe Maddon said. "He has rehabbed wonderfully. Our concern is we don't want to hurt him now. And if you start rushing people like that into a moment, you do stand a chance of hurting them. We don't want to do that."
Oviedo has pitched in just one Spring Training game, that was Sunday against the Red Sox when he allowed one run on three hits while walking one in one inning.
"Even the other day when he did not necessarily pitch well you could see the stuff," Maddon said. "And you can anticipate when he gets the feel down for everything.
"My primary thing here is not to hurt him. ... To say that he's going to be on the team is doubtful right now."
If Oviedo does not start the season with the team, right-handers Josh Lueke and Brandon Gomes appear to be the choices to fill out the remaining two spots in the bullpen. However, Maddon did note that "other things" were in motion.
Bill Chastain is a reporter for MLB.com. This story was not subject to the approval of Major League Baseball or its clubs.