Cobb offers his take on protective cap model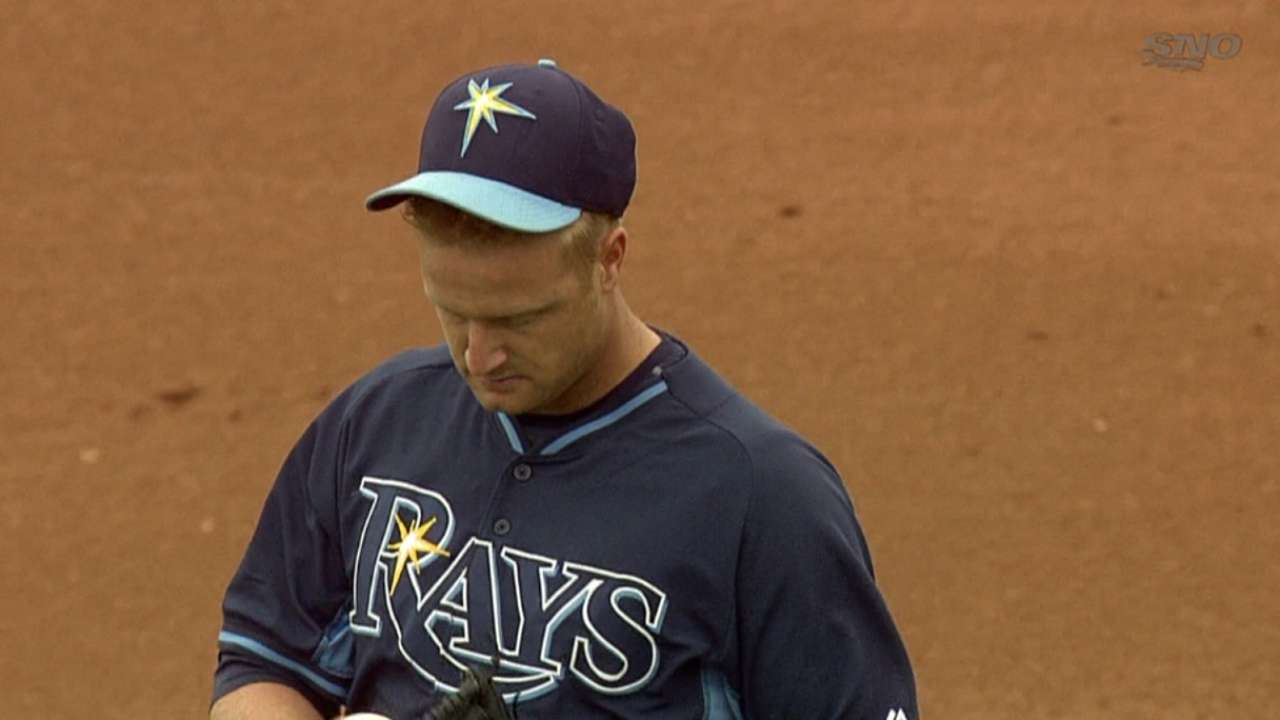 PORT CHARLOTTE, Fla. -- A representative for 4Licensing, the manufacturer of the IsoBlox protective cap for pitchers, showed up at Rays camp Tuesday with the first model to be worn by pitchers.
Rays right-hander Alex Cobb, who was sidelined last season after getting struck on the side of the head by a line drive, spoke to reporters about the cap and the progress that is being made to bring about a product that will add to safety for pitchers.
"I think it's not too practical right now," Cobb said. "It's too heavy. But they have already addressed that being an issue and they know that that's a problem they have to work around. They're going to camps and getting feedback and ideas from guys and they're taking a big interest in our opinions, so when they do go back to the drawing board, they'll have a better idea about what we do want."
Cobb noted that the manufacturer had already been to camps in Arizona and he wasn't sure about how many camps they had been to in Florida. He described the model Rays pitchers were shown.
"It's basically big, thick pads on your head that stick out maybe a full inch or a little more and it's heavy," Cobb said. "And it's hot. It just isn't practical."
Cobb said he did not try throwing while wearing the cap.
"It's to that point where you don't even need to give it that little test trial," Cobb said. "You already kind of know it's not where it needs to be to begin that. ... It's awkward."
Cobb said he understood the state of development given the fact "there's a lot of stuff they have to jump through hoops on to cover both ends and make sure the liability of the whole thing is taken care of."
"So it's understandable, but, like I said they're moving in the right direction right now and they're a lot further than they were at this point last year," Cobb added. "I'm happy after talking to the manufacturer about the information they've gathered from other teams and other players."
Cobb said the representative told him he tried to reach out to him during the offseason, but he wasn't able to contact him because Cobb was out of the country.
"So I got his card, I gave him my number and he'll be in contact with me throughout the year," Cobb said.
Bill Chastain is a reporter for MLB.com. This story was not subject to the approval of Major League Baseball or its clubs.