Moore has mild soreness, on track to start Friday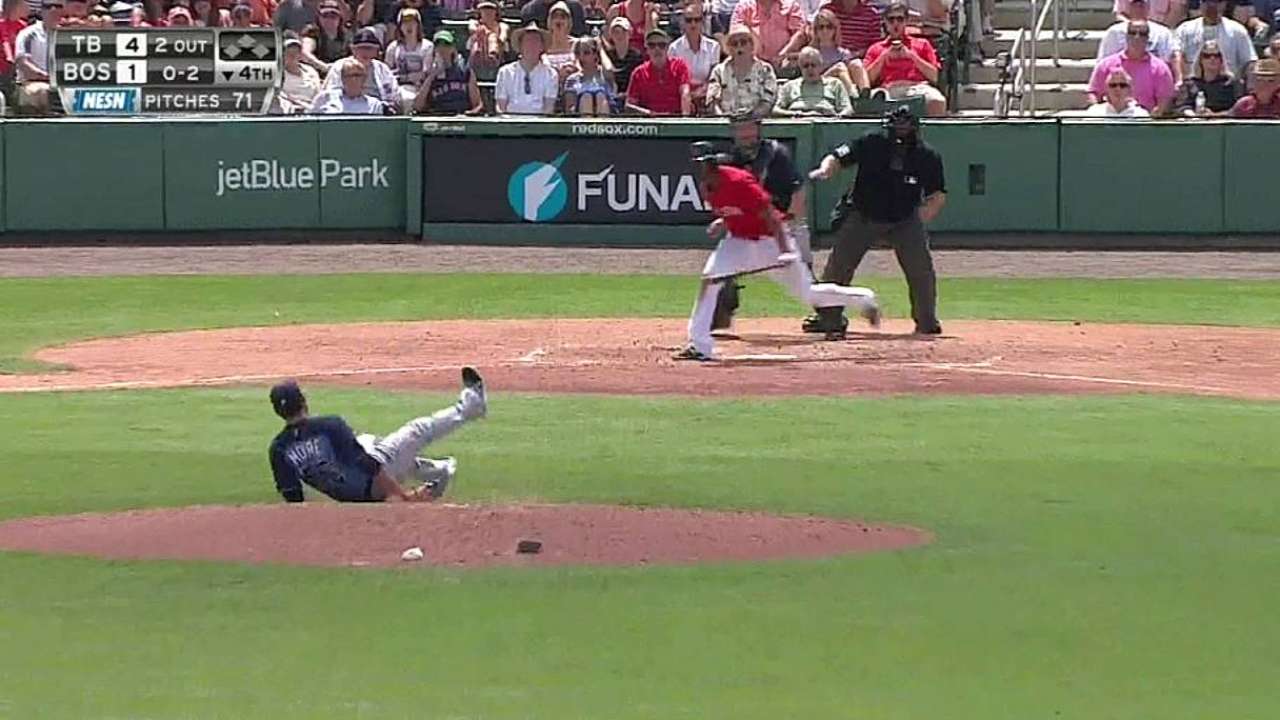 PORT CHARLOTTE, Fla. -- Rays left-hander Matt Moore said he felt fine on Tuesday, a day after he had tests to check out whether he was medically OK.
Moore had X-rays at a medical office in Port Charlotte on Monday afternoon. He has mild soreness, but managed a light workout Monday.
Rays manager Joe Maddon told reporters that the left-hander was not likely to be held back after being struck in the mouth by a comebacker off the bat of Boston's Xander Bogaerts on Sunday in Fort Myers, Fla.
Head athletic trainer Ron Porterfield "told me that he thinks he will be able to [make his start Friday against the Tigers]," Maddon said. "Ronnie told me after all the tests were good that Matt's going to be on a normal schedule. As of right now, we plan on everything being the same."
Moore received four or five stitches on the inside of his lower lip, but otherwise avoided serious injury. He received the stitches from Red Sox team doctors on-site at JetBlue Park and had no signs of concussion-like symptoms, nor did he require a trip to the hospital.
Right now the order of the rotation unofficially looks like this: David Price, Alex Cobb, Moore, Chris Archer and Jake Odorizzi. However, Maddon has not yet officially announced the order other than Price starting Opening Day.
Bill Chastain is a reporter for MLB.com. This story was not subject to the approval of Major League Baseball or its clubs.