Maddon awaits word on Bedard's decision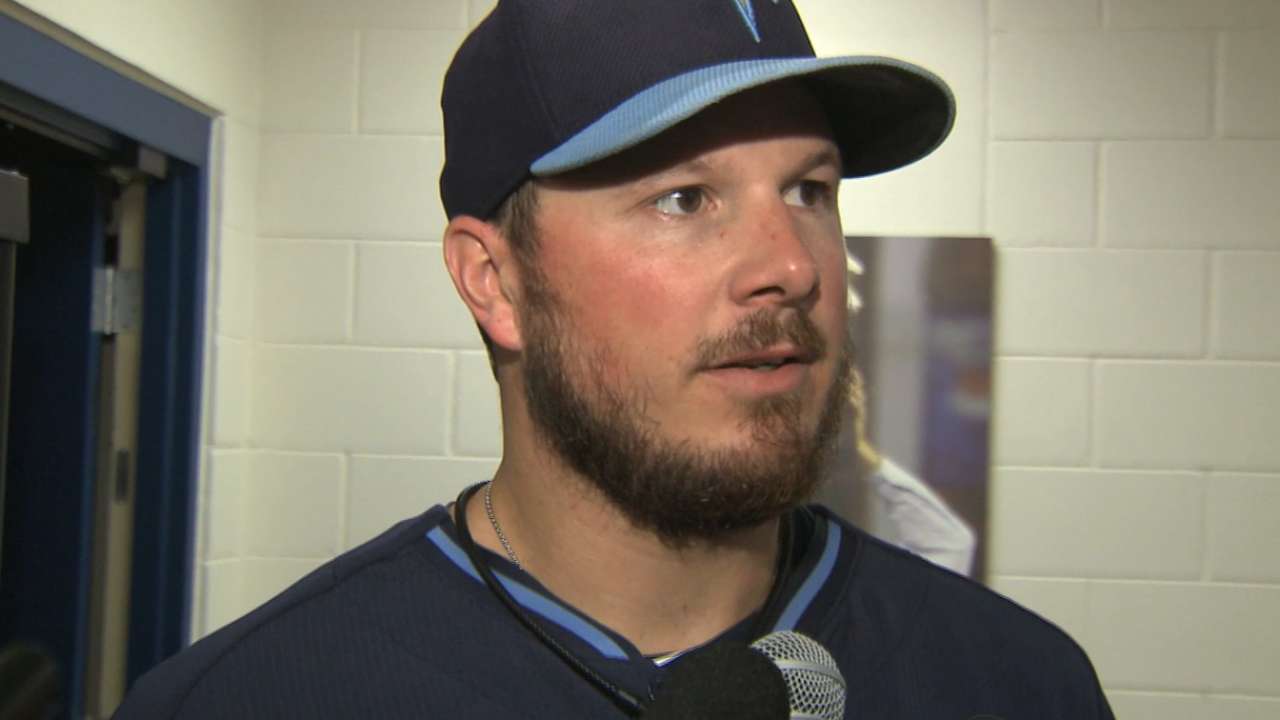 FORT MYERS, Fla. -- Erik Bedard's locker is empty inside the Rays' clubhouse at Charlotte Sports Park, but his status -- whether he will remain with the team -- remains unknown, according to Rays manager Joe Maddon.
On Saturday, the Rays announced that Jake Odorizzi had won the competition to become the team's fifth starter, which left Cesar Ramos as the team's long man and Bedard facing the prospect of going to Triple-A Durham if he wanted to stay with the organization. The veteran left-hander could opt out of his contract if he did not make the Major League roster, but apparently that decision has not yet been made.
"I don't know, because I know Andrew [Friedman] gave him time to think about it," Maddon said. "I have not had a chance to speak to Andrew. ... So I don't know. Because I know we gave him a lot of latitude with the whole thing."
Maddon noted that when they told him the news about Odorizzi winning the job, they gave Bedard "a significant amount of latitude" to make his decision.
"We want to really emphasize with him that he's still a Ray," Maddon said. "As of right now, he's a Ray -- we feel that way. We want him to stay. So I'm not worried about him missing work or anything like that. He's stretched out and ready to go. So we'll see what kind of decision he comes up with, or the interest in him by other teams is also a significant part of it."
Bedard allowed 13 earned runs in 17 innings this spring.
Bill Chastain is a reporter for MLB.com. This story was not subject to the approval of Major League Baseball or its clubs.