Lueke, Lowe, Gomes vying for two bullpen spots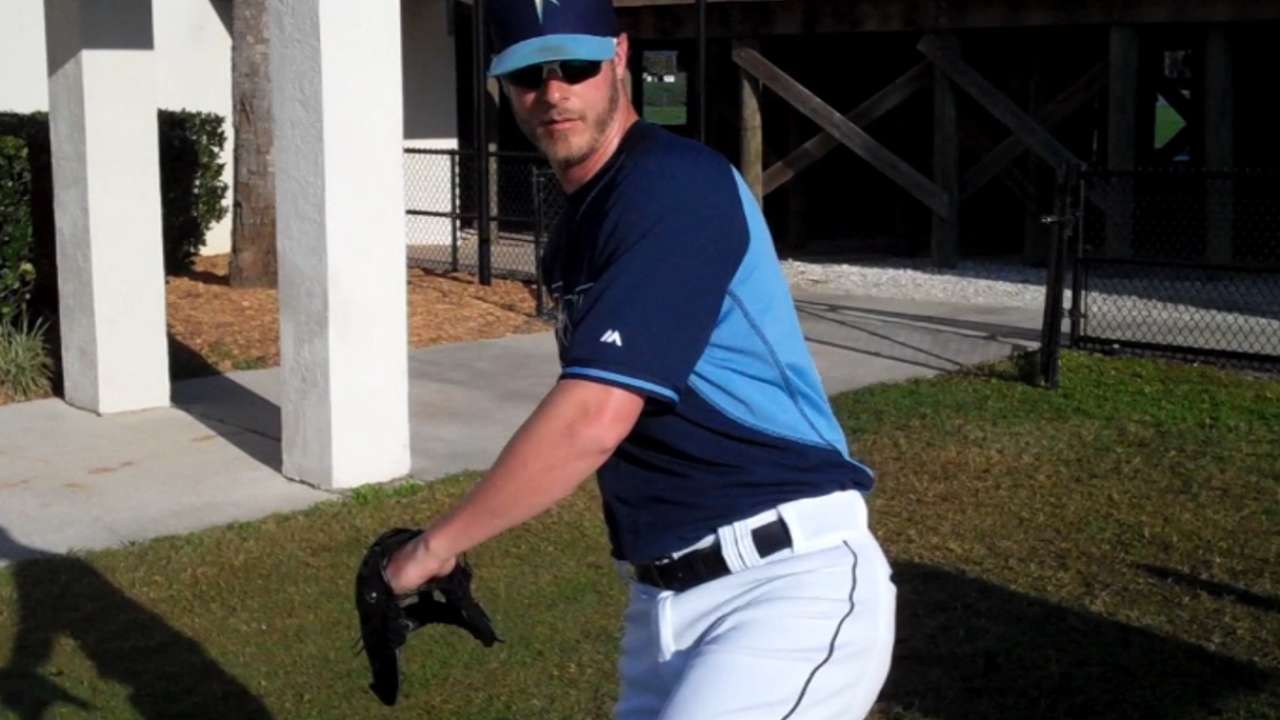 FORT MYERS, Fla. -- With Cesar Ramos transitioning to a long-relief role after losing out on the fifth-starter job Saturday, the Rays now seemingly have three relievers competing for two potential Opening Day bullpen spots.
It appears that Josh Lueke, Mark Lowe and Brandon Gomes are competing for the two openings, though one of the roles is expected to be just a short-term fill-in until Juan Carlos Oviedo is ready to join the relief corps.
One day after settling on his fifth and final starter for the rotation, Rays skipper Joe Maddon wasn't quite ready to do the same with his bullpen.
"We'll take that one down a little bit further," Maddon said. "There's no huge rush on that right now."
Lueke has a 3.24 ERA over six appearances this spring, though he's turned in scoreless outings in five of those games. The righty turned in a dominant 0.63 ERA, to go along with 17 saves, over 40 appearances with Triple-A Durham last year, but he struggled to a 5.06 ERA over 19 outings with the Rays.
Lowe, meanwhile, has had a solid spring -- tallying a 0.87 ERA over 10 1/3 innings in seven appearances -- after signing with the Rays this offseason. Gomes, too, has made a strong case for a bullpen role, having not allowed a single run this spring, while yielding just two hits and striking out 12 over nine innings.
"There are a lot of wonderful candidates there right now," Maddon said. "So we'll just have to wait and see."
Paul Casella is a reporter for MLB.com. Follow him on Twitter @paul_casella. This story was not subject to the approval of Major League Baseball or its clubs.