Maddon: Race for rotation spot still open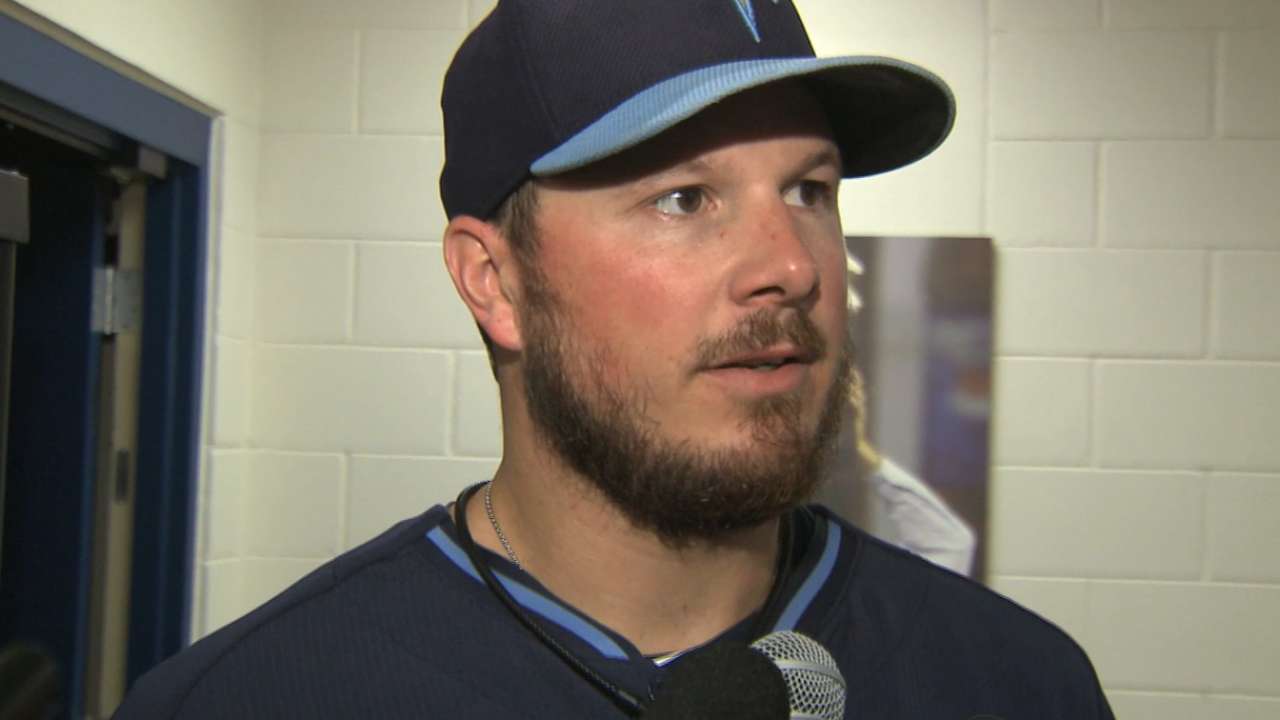 PORT CHARLOTTE, Fla. -- Erik Bedard's final audition for the fifth spot in the Rays' rotation didn't produce the kind of numbers -- four runs on eight hits in 5 2/3 innings -- that match up with the work fellow candidates Cesar Ramos and Jake Odorizzi have put together this spring. But he and manager Joe Maddon liked what they saw on the mound Friday afternoon.
In other words, on the eve of Saturday's decision to name a fifth starter, it's anyone's game.
"It's not easy. They've all represented themselves extremely well," Maddon said. "We've just got to try and figure out how this thing fits and who's going to give us the best chance to win coming out of the gate."
Bedard gave up three runs on four singles in the third inning, then another in the fourth on Brett Lawrie's solo homer. But the veteran left-hander hit 92 mph on the Charlotte Sports Park radar gun, threw his breaking ball for strikes and worked in his changeup.
Maddon also liked what he saw from Bedard on Friday, just as he's liked what he's seen from Ramos and Odorizzi. He spent part of the morning talking over the decision with Rays coaches and officials, and they'll talk about it again Saturday morning before hopefully putting an end to the suspense.
"The other guys I'm competing with are really good. It's hard to make a decision, I'm sure," Bedard said. "They're going to crunch some numbers and go with their gut feeling. It's a great opportunity. I love the team and the organization. We'll see tomorrow."
Bedard said he felt like he's done enough to earn the spot, but he also pointed to Ramos' outstanding Grapefruit League numbers, including a 2.63 ERA and 11 strikeouts in 13 2/3 innings. Then again, as Maddon has said throughout the spring, the final decision won't be based on Spring Training statistics.
"You've got to really look under the hood and try to figure who plays best for us as the season begins," Maddon said.
Adam Berry is a reporter for MLB.com. Follow him on Twitter at @adamdberry. This story was not subject to the approval of Major League Baseball or its clubs.