Oviedo may not begin season with Rays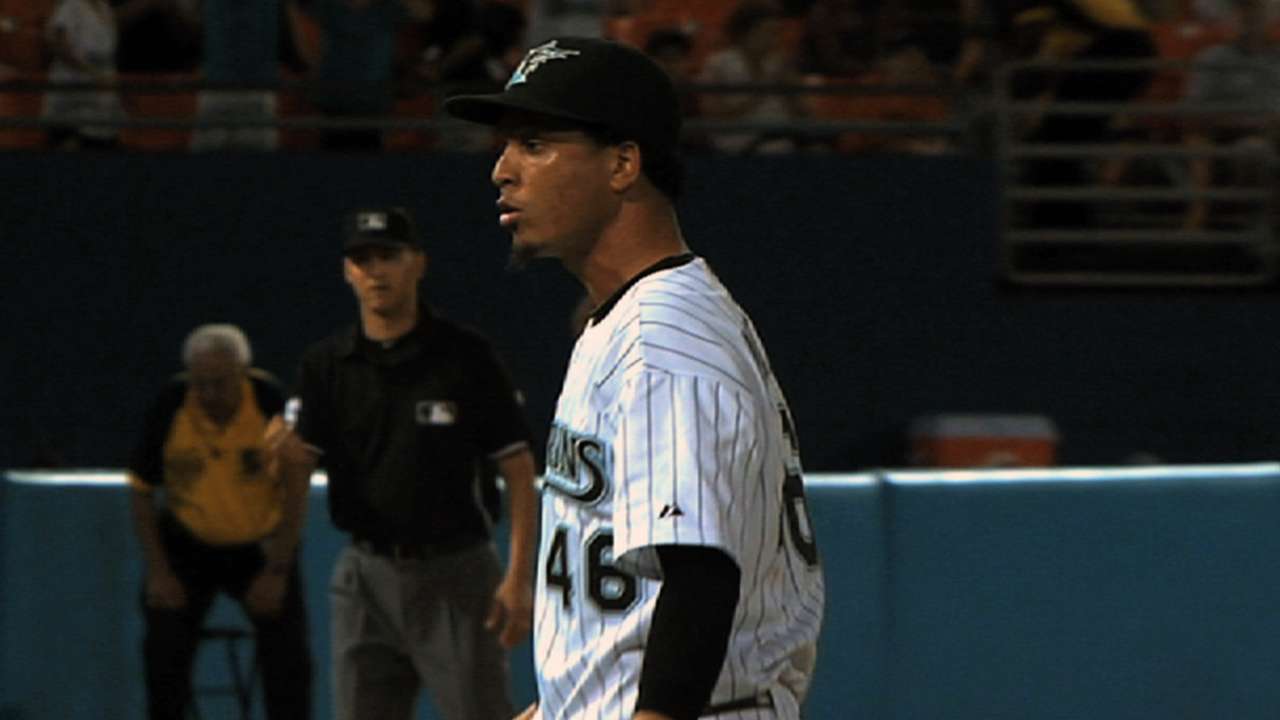 PORT CHARLOTTE, Fla. -- Right-hander Juan Carlos Oviedo is feeling healthy and getting stronger by the day, but he confirmed Friday that he likely won't be ready for Opening Day.
Oviedo is hoping to find a late-inning job in the Rays' bullpen after sitting out the 2013 season while recovering from Tommy John surgery, but visa problems in the Dominican Republic delayed his arrival until Saturday. Thus, the right-hander is behind schedule, and manager Joe Maddon said Thursday that Oviedo is "in jeopardy" of not starting the season with Tampa Bay.
"I understand I probably won't be ready to open the season, because I haven't pitched in a long time," Oviedo said through an interpreter, reliever Joel Peralta. "So I'm just going to go with them. Whatever they decide to do with me, I'll just go with it."
The Rays re-signed Oviedo on Jan. 24 to a $1.5 million deal, worth up to $2.9 million with incentives. He hasn't pitched in the Majors since Sept. 21, 2011, when he was known as Leo Nunez. He faced hitters in a simulated game Thursday and hopes to make his Grapefruit League debut Sunday.
"Every day I pitch, I feel better and better and closer and closer," Oviedo said. "Yeah, I wish I was here since Day 1. Frustration, a little bit. But things happen."
With Oviedo unlikely to be on the 25-man roster come March 31, there will be either two or three jobs available in the Rays' Opening Day bullpen. If Cesar Ramos is named the fifth starter, there would be three spots open, with Josh Lueke, Brandon Gomes and Mark Lowe seemingly the favorites for those spots. If either Erik Bedard or Jake Odorizzi rounds out the rotation and Ramos lands back in the bullpen, those three would be competing for two jobs.
Adam Berry is a reporter for MLB.com. Follow him on Twitter at @adamdberry. This story was not subject to the approval of Major League Baseball or its clubs.