Price starts simulated game on Rays' back field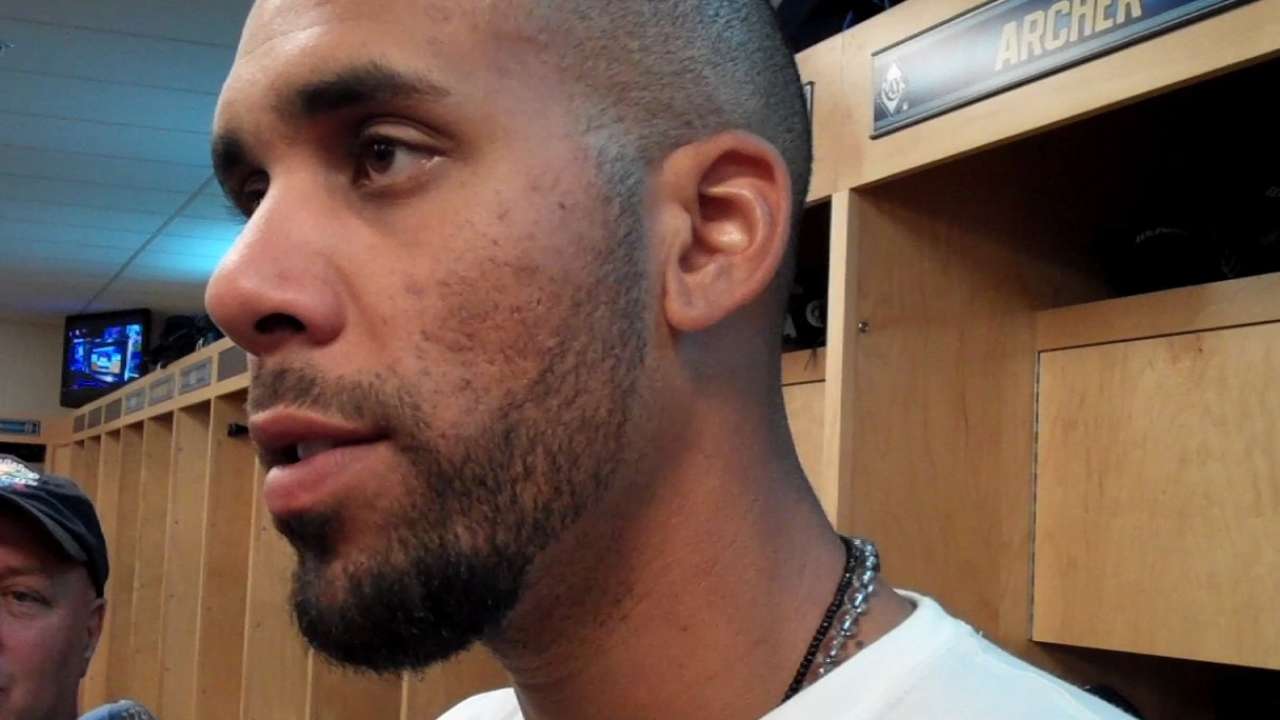 PORT CHARLOTTE, Fla. -- With his Opening Day start against the Blue Jays only 10 days away, Rays left-hander David Price had to get his work in away from Tampa Bay's Grapefruit League game against Toronto. So the ace took to the back fields Friday and threw 106 pitches in a simulated game against Minor League hitters.
Price said he pitched into the eighth inning and seemed encouraged after the outing.
"It was a good day," Price said. "Definitely took more steps forward. It's getting there. ... It's been a good spring. Body feels good, arm feels great. It just allows me to work on stuff every day, and it's been good."
Price said he was throwing all his pitches for strikes, commanding the zone to the point where he didn't even run up a three-ball count until the last hitter he faced in the seventh inning.
"Everything was really good," Price said. "My curveball was extremely sharp. Commanded both sides with my fastball. Threw some really good changeups and some good cutters and good sliders."
While some pitchers point out that the low-key environment of a back-field game leads to a lack of adrenaline that makes pitching more difficult, Price took no such issue with his simulated game Friday.
"We had everything outside of walkout songs, the anthem and umpires. We had everything else. It was good," Price said. "The fielders were out there, guys got hits, tried to steal bases. They did a really good job with it. They took it and treated it as a game. It definitely made it a lot easier for me to do the same."
Adam Berry is a reporter for MLB.com. Follow him on Twitter at @adamdberry. This story was not subject to the approval of Major League Baseball or its clubs.