Maddon suggests homers hid Bell's '13 value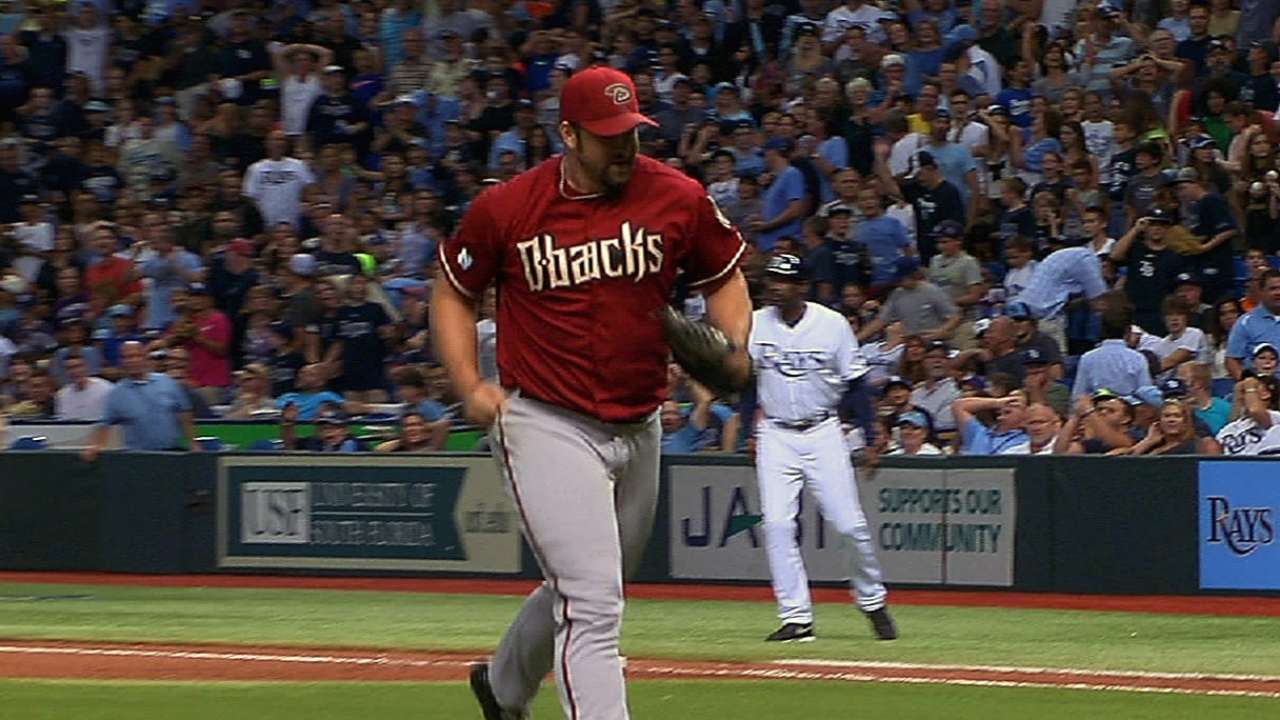 PORT CHARLOTTE, Fla. -- Veteran reliever Heath Bell did not have his best season in 2013 according to the usual numbers. While pitching in 69 games for the D-backs, the right-hander posted a 5-2 mark with a 4.11 ERA.
But he appears to be an excellent candidate in 2014 for the Rays, who have enjoyed success over the years bringing in veteran relievers.
Bell pitched on Port Charlotte back fields on Thursday. Facing Red Sox Minor Leaguers, Bell allowed no runs on one hit while striking out one.
While Bell's 2013 numbers were not his best -- his ERA was lower in five of six seasons before that -- Rays manager Joe Maddon said he did not think the numbers were representative of how the 10-year veteran pitched.
"If you look at him, everybody's kind of denigrating what he did last year," Maddon said, acknowledging that Bell surrendered 12 home runs in 2013 but suggesting that beyond that, "he did a really good job."
"Again, digging more deeply, we have ideas in regard to game planning in general. … Surface numbers sometimes can be very deceptive, and the home run really impacted his numbers. So, again, looking at the whole body of work, it wasn't so bad."
Bill Chastain is a reporter for MLB.com. This story was not subject to the approval of Major League Baseball or its clubs.